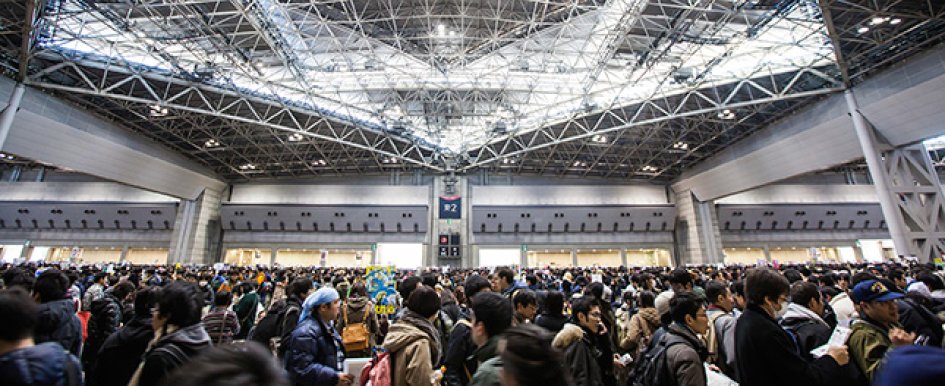 Large-scale events offer several opportunities to maximize exposure
Industry-specific conferences and trade shows are a hallmark of business networking. As an attendee or a sponsored vendor, you will be inundated with a who's who in your field—from the headlining heavyweights delivering keynotes and breakout sessions to the newcomers looking to create a name and garner beneficial connections.
The chaos of the convention floor can prove a sensory overload for the experienced and first-timers alike. For that reason, before you pack your bags, you need a crash course in Event Networking 101 to maximize your potential for expanded company visibility and name recognition.
It is one thing to work a room at a local industry function, but it's another animal entirely when working the convention or conference floor, surrounded by hundreds—if not thousands—of like-minded individuals. There are numerous avenues to consider when preparing to attend, but a few staples can help ensure that your experience is a valuable one and you come home with encouraging leads, a lengthened client list or an increased customer base.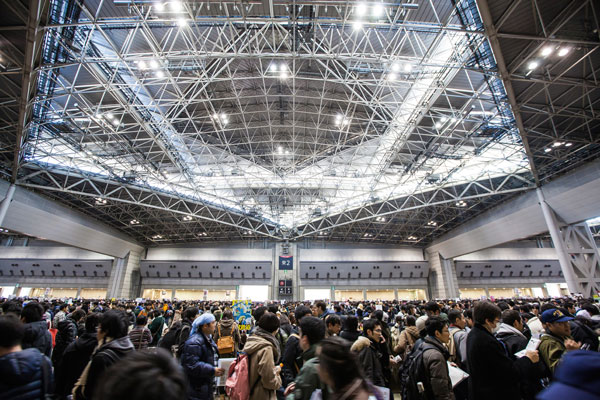 Begin Before Takeoff
For many people, there are few things more uncomfortable than spending hours in a cramped airplane cabin, yearning for an extra inch of legroom while breathing recycled air for an inordinate amount of time.
With imminent discomfort on the horizon, there is a tendency to double-down on the comfort one can control, which usually involves dress and demeanor.
There's no doubt that a loose-fitting outfit and an early-morning mimosa (or two) takes away some of the irritations of travel, but if you're heading to the airport in shorts and a T-shirt with a head full of bubbly, you're already starting your convention experience incorrectly.
The movie cliché—a manic driver late to a meeting, weaving in-and-out of traffic, directing choice gestures at other drivers, just to arrive on time and realize the guy he cut off is the same guy he's delivering a sales presentation to—is exaggerated, but true. When you are making your way through the airport, the convention is already under way. Every interaction should be treated as potential business. This means dressing and acting as you would on the convention floor, and ensuring your conduct and attire remain professional—because you don't know who might be who.
Meetings have been scheduled in the airport Starbucks line, so while the inclination may be to travel in a relaxed fashion in comfortable attire, most working professionals will tell you they would trade a few unpleasant hours on the plane for a newly minted business contract.
Exhibit A
For many companies, a large portion of their annual budget—as well as their time—is dedicated to their annual conference or convention. While investing in a sponsorship that involves a booth in the exhibit area can prove costly, it can also prove lucrative when the convention ends.
A booth gives your company a physical presence throughout the convention and exponentially increases your visibility. As opposed to conversations and business card exchanges, you have an area replete with banners, boards detailing your products or services, and of course, your carefully chosen convention representatives.
Curiosity will often bring attendees to your booth to see what you're all about, and as such, you should guarantee that it is managed by your most customer-service savvy staff. Arrive early each day to make sure everything is in working order by the time the convention opens.
Create a schedule with time blocks that corresponds with the daily convention activities so you can plan one-on-one meetings with any potential clients away from the hustle and bustle of the booth.
Deliver a Workshop
A superb way to create some buzz around the convention is to deliver a presentation or workshop.
One great aspect of these events is that there is constantly something going on—from quick informational sessions to multihour seminars—and often, organizers and exhibitors are looking for individuals to fill out their extensive schedules.
If this opportunity is available, it should be considered a must. Attendees can read about your expertise or services, but there is no better way to get your ideas to stick than by delivering a presentation. These workshops should be formatted as content-driven and informational—not as an in-person advertorial.
Pique your audience's interest by offering a solution to their problems or an approach to make their lives easier and your skills will prove impactful—and potentially profitable.
Networking Has Just Begun
You return home exhausted from multiple days of nonstop presentations, long hours working the booth in the exhibit area and continual networking with your colleagues in the industry—but your work has only just begun.
It seems like a simple concept—follow-up—but it's astounding how many professionals believe their face-to-face efforts will be enough to immediately lead to a windfall of new business.
Your mindset upon returning home should be one of 'they met me, and they met my competition.' Separate yourself from the pack. Email your new contacts and convey how much you appreciated their time during such a busy event, then offer dates and times to continue your conversation. Twiddling your thumbs and waiting for the phone to ring often results in a net-zero gain—proactivity is the key to new clientele.
Regardless of your industry, or your status within it, your calendar should be highlighted with the dates that you're attending its annual conference or convention.
The potential to recruit new clients and customers or craft long-standing relationships is boundless, and will boost your standing as a company or individual. Networking is a cornerstone of business, and a convention or conference is the premiere medium to make the most of your efforts.