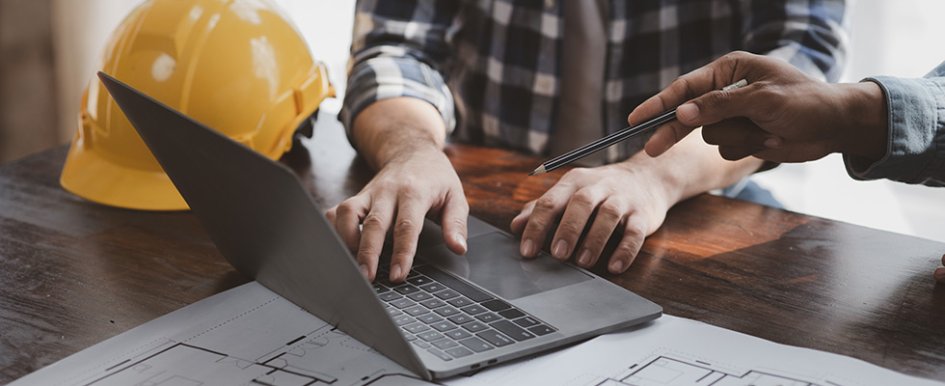 Why branding & relationships are crucial to your business
When competing with other brands to find the best channels needed to reach your audience, developing an effective marketing strategy might feel like throwing darts while blindfolded. To increase your odds of reaching people who might be interested in your product or service, you first need to effectively and accurately define your target audience. 
And it might take more than one try. Consider the example of fashion retailer Abercrombie & Fitch. Once known for its dimly lit storefronts and strong cologne, the company rebranded in recent years to reach millennials who were customers in the early 2000s but had moved on. 
Along the way, you might discover your business has more than one target audience. Abercrombie's target audiences were young adult men and women shopping for casual and athletic apparel. Nike appeals to the same demographic — but also older and younger shoppers looking for sports and athleisure attire, gear and shoes.
As you begin to define your target audience and determine the best way to reach them, consider the following questions. 
1. Who are you marketing to now?
Start by profiling your current customers and the people who engage with your brand on social media. Do these people have common characteristics like location, age and interests? For instance, if your target audience is Generation Z, you're not likely to have much success trying to reach them on Facebook. 
Your customers' demographic profiles can be used for targeting lookalike audiences — people with similar characteristics and interests — with social media ads. Before you can serve your audience an effective ad, you need to know what kind of messaging will resonate with them. Use your customers' demographic profile to pinpoint your most effective messaging and branding, then advertise only the products or services relevant to their needs.
When you understand who your audience is, you're better equipped to talk to them in a language they understand.
2. Where do your customers go for information online?
Once you've defined your audience and how to communicate with them, monitor where they get information from you. Do you receive more visitors to your blog than likes on Instagram posts? Knowing where your audience is likely to look for information will help you decide where to focus your marketing efforts.
In addition to monitoring where your customers go for information, keep track of how they engage with it. If a social media post results in new followers and visits to your site, that content could be repurposed in the future. Understanding your audience's behavior online can help you prioritize platforms that may have a better return on investment. 
3. What information are your customers looking for?
Similar to discovering where your target audience goes for information, identify what content they interact with the most online.
For example, some people prefer to read content while others are more likely to watch a video. Do how-to videos outperform your organization's written content? Business-to-consumer (B2C) brands usually create the most buzz, but an engaging B2C ad might not translate effectively to your brand. 
Certain types of content are universally better at attracting your target audience. High-resolution photos, infographics and videos accompanied by well-written text are more likely to elicit a response on social media than low-quality photos or videos. 
Understanding the content your ideal customers are looking for helps you move from defining your target audience to reaching it.  
4. Who does your audience trust?
It's no secret that people trust recommendations from individuals more than faceless brands. Think about your own habits: How often do you read reviews or ask others for advice before purchasing something? 
Influencers are an underutilized business-to-business (B2B) social marketing resource who can help your organization
reach new customers within a target audience. Creators, thought leaders and industry experts who align with your brand's core values can help amplify your message among their loyal followers.
Reputation and customer service are crucial to any business. Make sure existing relationships are also nurtured to build trust between your brand and its loyal customers — which will help your word-of-mouth reputation.   
The Do's & Don'ts of Social Media Branding
If you're planning to reach your target audience via the company's social media channels, it's important to build a social strategy and set guidelines for how your brand should be represented across various platforms. Here are a few basics for building a positive social environment for your followers:
Do: 
Regularly engage with your followers — You're here to build relationships with both existing and potential new clients and followers.
Maintain a consistent posting schedule — Make sure you're keeping it fresh for your followers. Understand your company's goals and share them with your audience. 
Choose what content is most appropriate for your brand — Nobody knows your company better than you do. Be sure to represent yourself and the interests of your customers well.
Don't: 
Over-promote yourself — Be sure to steer clear of the "me, me, me" mindset. Engaging with followers and other accounts — yes, even your competitors — can keep your brand from appearing too self-centered.
Post too much too often — It's important to maintain a consistent cadence when posting, but you don't want to bombard your audience. Too much too quickly can cause them to lose interest. 
Criticize other brands — Keep it clean. There is never a good reason to argue, insult or attack other brands. Going down a defense road (even if it's paved with good intentions) can produce a negative outcome for your brand, and, remember: your audience is always watching.