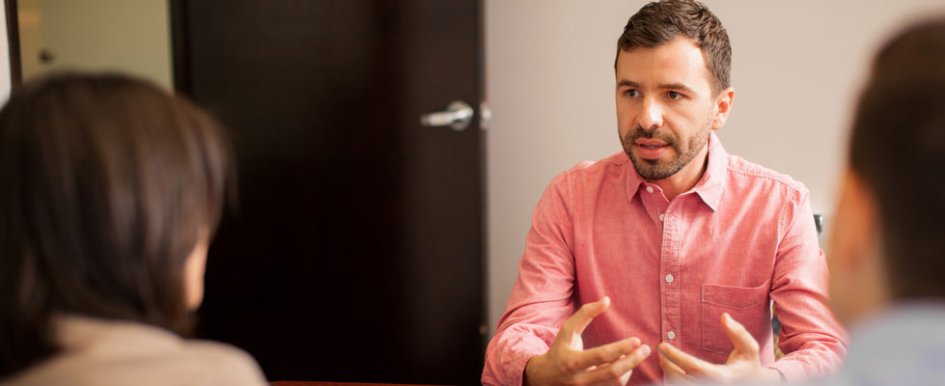 How to keep a first impression—good or bad—from driving a business decision you'll regret
Tuesday, April 28th, 2020
The construction industry, like others, did not fare so well during and immediately after the recession nearly a decade ago. The good news, though, is that since 2011, the number of production workers in the United States construction industry has continued to increase year after year.
With the increasing need to fill more jobs in the industry, construction companies face a new problem: hiring and retaining more talent. There are several strategies every hiring manager can implement from the very first meeting with potential candidates to make sure they hire and retain the best person for the position. The following are six tips that will help you tremendously when you are looking to land new talent for your team.
1. Research the Candidate Before the Interview
There are generic questions that all hiring managers seem to ask, and while there is nothing wrong with these questions, they might not help you get to know the person sitting in front of you as well as you need to in the short amount of time you have. It's important to do your research on the candidate ahead of time.
Instead of asking them to detail a time they had to deal with a difficult coworker or situation—as generic a question as they come—you could review the accolades this person noted they have been recognized with and ask more specific questions that help you understand who they really are and how they achieved those awards or honors.
In other words, don't use the interview to cover the very basic points you could easily find out beforehand. This will help you more than anything to judge if the candidate is indeed the right person for the job at hand.
2. Focus on Consistency
Although your conversations and questions will vary from candidate to candidate, make sure and ask at least three to five of the same questions to each candidate. Do this for comparison's sake—you want to see how each candidate responds to the same topic.
These questions can be more generic in target, but what you are really looking for is how quickly they think on their feet, their body language and their speaking style. Do they look you straight in the eyes? Do they speak with confidence? Can they clearly articulate what they are trying to say? This will help you select the right person for your company culture.
3. Listen for Clues
It seems that many organizations build a reputation for having a difficult hiring process or for asking more outlandish questions during their interviews. There's nothing necessarily wrong with this practice; however, rather than focusing your efforts trying to trick a candidate or drag them through the mud, it's best to simply keep the interview more straightforward and focus on being a good listener.
When in doubt, follow the 80/20 rule of effective communication. Let your candidate do the majority of the talking, while you listen intently to what they have to say. You will be amazed the details you can pick up about a potential new hire when you remain quiet and listen carefully.
4. Don't Be Overly Friendly
As the interviewer, it's fine to make small talk, be courteous, help the candidate feel comfortable and portray the positive environment your company has to offer. But do your best to keep it at that level. Even if you find you have natural chemistry and click with a candidate, it's best to keep the interview professional and relevant to the work.
Remember, you want to hire the most qualified person, not the one you hit it off with the most. If and when you hire this person, then it would be more appropriate to get to know them better.
5. Remember You Are Also Being Interviewed
Unfortunately, most companies see the interview process as a one-way street. They focus all their efforts on getting to know potential candidates but forget that they are also very much being scoped out by the prospect.
While you are asking them questions, trying to better understand their background and determining if they are the right fit for your company, they are also doing the same with you.
As much as you want to make sure the candidate will work well with your team long term, they want to make sure they have the potential for success at the company they are going to work for, too.
6. Know That Transparency Is Your Best Friend
There's not a hiring manager in the world who likes surprises. In other words, your own personal nightmare is likely hiring the person you believe is the best fit for a role, only to later find out there was something you didn't know or that was withheld during the interview. As a result, the candidate is not going to work out. This costs your organization precious time and money.
Just as you expect a candidate to be completely honest and transparent with you, it is your duty and responsibility to do the same. This is not the time to try and bolster your company's image and impress the candidate. They must know the good, the bad and the ugly.
If they do come on board, they're going to find out eventually, so it is best to get everything out in the open immediately. Make a list of your organization's strengths and weaknesses ahead of time. Be honest when you talk about any weaknesses in the organization, but keep your comments short and positive. Focus on current projects and successes.
The good news is, as a hiring manager, you will get to do your share of interviews and will figure out what works best for you. It won't take long for you to formulate your own personal interview style that will help you determine the best fit your organization.