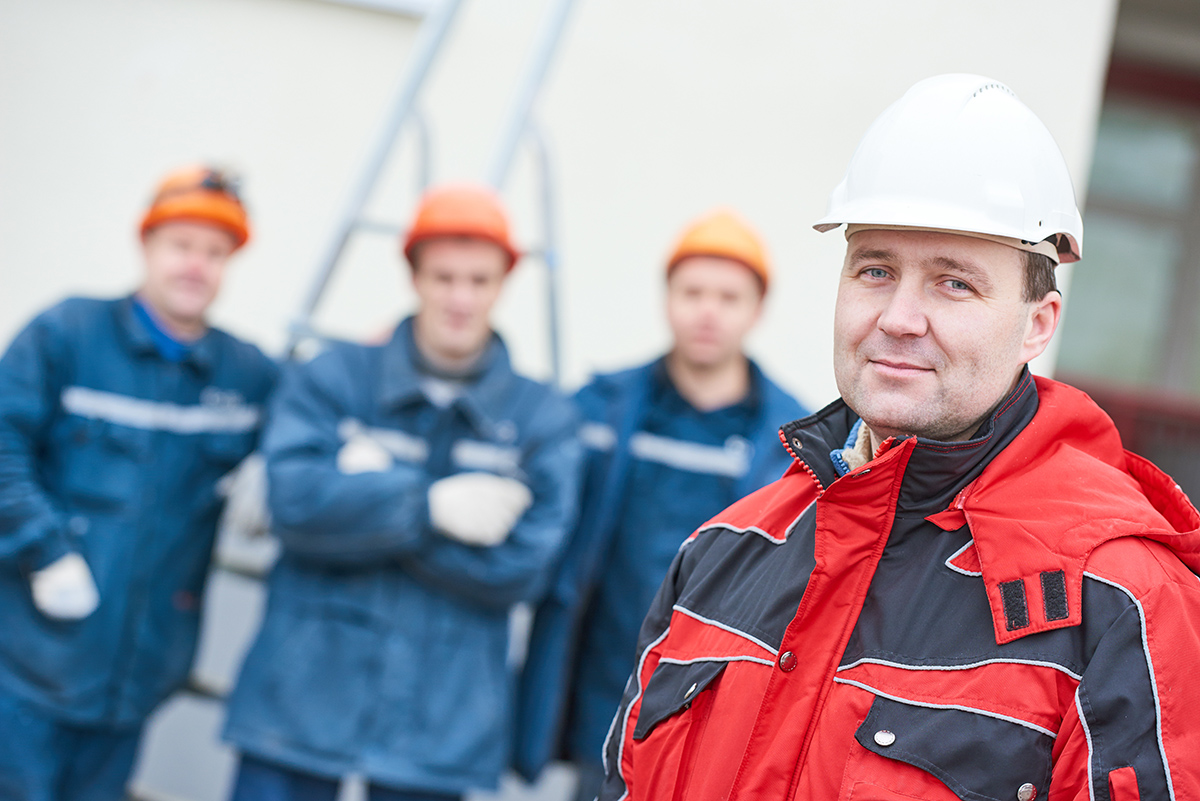 Insurance advice for best mitigating risk surrounding new employees
With summer, a slew of new projects and the promise of an infrastructure plan right around the corner, recruiting new talent is top of mind for many contractors. However, the busy season can cause some business owners to hire without considering all of the potential risk that comes with onboarding new employees.
Bob Kreuzer, vice president of construction risk control at Travelers, recently spoke with CBO about the insurance and risk management elements that are not always taken care of ahead of time, as well as some of his advice for navigating hiring during the busy season. Kreuzer has worked with Travelers for just over 18 years and oversees a team of construction risk control professionals located around the country. See his insight below.
CBO: With the busy season ramping up, how can construction owners improve their spring hiring tactics?
BK: We take a consultative approach with our contractors, and break down the hiring process into a couple different buckets. Some of the components we talk through include the recruiting and hiring phase, orientation and training once employees are hired, and how to manage the changing workforce, especially as employees age and younger employees enter the job field.   
We see many contractors do background checks and drug testing as part of the onboarding process. Those are examples of good, up-front tools contractors can use to make sure the people they are hiring can come in and do the work properly and safely. We also spend a lot of time with customers talking through the interviewing process. Contractors may sometimes need to hire people for a job quickly. However, there are still certain interview questions and techniques (like behavioral interviewing, which assesses a candidate's responses to "what if" questions by using role-based scenarios, as well as to assess critical-thinking skills) that can help determine whether a potential employee will be safe and productive on the job.
The other practice we are putting an increased focus on is job descriptions—it's a good idea to make sure descriptions are spelled out, and that they clearly define the physical components of the job.
CBO: In the midst of a skilled labor shortage, are you seeing any out-of-the-box methods for finding talent?
BK: Improving your onboarding process will help so much. Many contractors still rely on traditional onboarding: you put in a safety video; the new hire watches it; they sign a piece of paper; and you put them to work. We highly recommend altering that process. One thing we know is that workplace accidents are more likely to occur when an employee is new. Travelers construction claim data shows that 52 percent of workplace injuries happen within the first year of employment. We think contractors need to take a look at the specific hazards of the work any one employee will be doing.
Focus on additional training, such as a mentor program. Partner the new worker with someone who is experienced with both the company and a construction jobsite. One technique we think works well is when contractors put a different colored hardhat on a newer worker so project supervisors can easily pick out the employees they need to keep a closer eye on.
Additionally, in light of the skilled labor shortage, one positive change we have seen contractors make is offering skill-based training to their employees, such as continued learning opportunities or classes to develop another skill. Your employees will see that you are invested in their development, and they may in return have increased engagement and safety on the jobsite. It could help them feel truly valued at work.
CBO: What are some common issues or risks you see with spring hiring, and how can business owners combat those issues?
BK: One program we promote around the country is leadership development. With an aging workforce, a lot of contractors are experiencing a leadership gap. Working with those employees whom you have identified as having the potential to be a future leader in your company will pay off for years to come. Additionally, for the aging workforce, there are increased risks for injuries. Our construction team works to identify common tasks and jobsite work that can be altered to reduce, as an example, repetitive motion injuries.
These tasks might include heavy lifting or working overhead. You have to pay attention to the work your aging employees are taking on, and consider how you can reorganize the workflow to help ensure safety on the job.
CBO: Are there any new areas of risk on the jobsite that risk managers and insurers are having to adapt to cover?
BK: In some sense, we still see some of the traditional loss leaders still being loss leaders. If you look at OSHA statistics, falls are still an issue at the top of the list. However, we have to readdress some of these traditional exposures for the new environments or situations in which they may be present. One newer risk is the technology that is being used on projects where contractors are testing them out, often for the first time. An example of this could be the wearables many employees are now using on construction sites, or proximity sensors.
These tech solutions can be great, but can also introduce new problems around data security and privacy. Those are risks we are actively researching and adapting our coverage to help contractors stay protected.
CBO: Anything we've forgotten to mention?
BK: As we roll into summer, an issue high on our minds is the threat of natural disasters. If there is an event like the ones we had last year (i.e. Hurricane Harvey), where contractors are forced to expand their labor forces quickly to meet demand, they will want to make sure they are paying additional attention to all of the safety issues they might normally have.
My top advice for hiring for natural disaster recovery work is to pay attention to jurisdictional issues that come with moving to other states with new workforces for projects. Do pre-planning now—planning ahead is the most important thing a contractor can do.