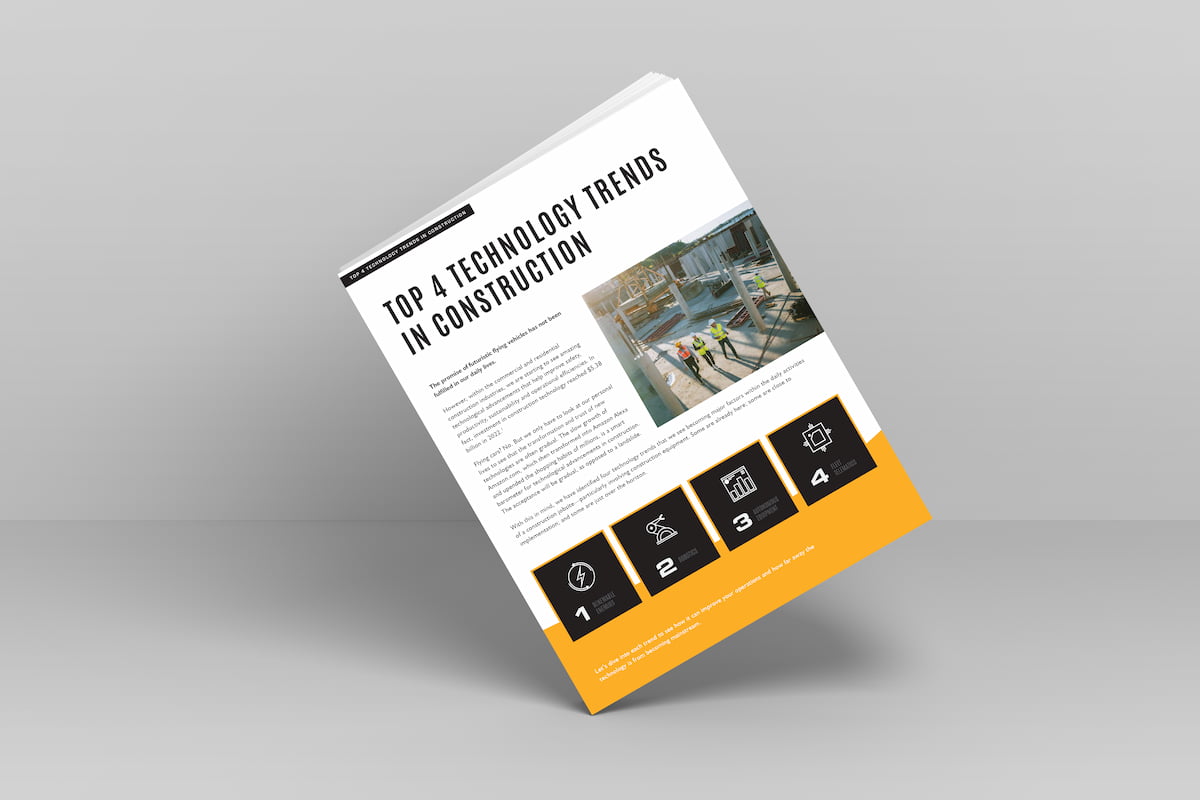 What emerging technologies make sense for your jobsites? Find out.
The promise of flying cars has not yet come true, yet there are amazing technologies that can transform today's construction site — particularly involving construction equipment. From telematics to renewable energies to cobotics (yes, cobotics), the future of construction is closer than you may think. Find out what emerging technologies can help your operations work smarter today — and tomorrow.
Fill out the form on this page to download the white paper.
Sponsored by