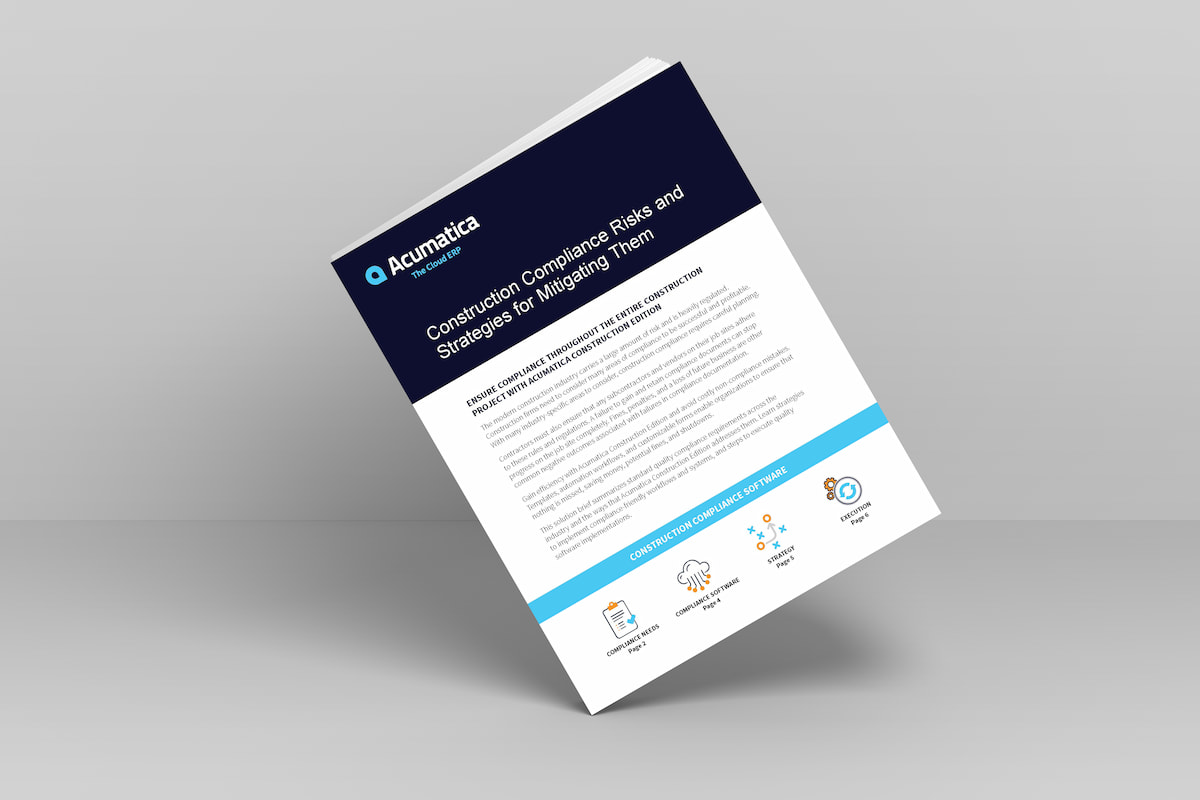 Complex, Multi-Faceted Construction Compliance Needs Managed with One Simple Solution
From financial documentation and insurance/bonding requirements to labor law reporting and subcontractor and vendor documentation (and everything in between), compliance regulations and requirements weigh heavily on construction professionals. To lighten the load, they need construction compliance software, like Acumatica Construction Edition.
This Solution Brief helps construction companies avoid costly construction compliance mistakes by offering:
A complete summary of their compliance needs.
A comprehensive assessment of Acumatica's compliance software.
The 3 steps for setting a construction compliance plan.
The 8 steps for implementing the construction compliance plan.
Complying with various and varying construction compliance requirements is challenging—if not almost impossible—without compliance software.
Fill out the form on this page to download the white paper.
Sponsored by