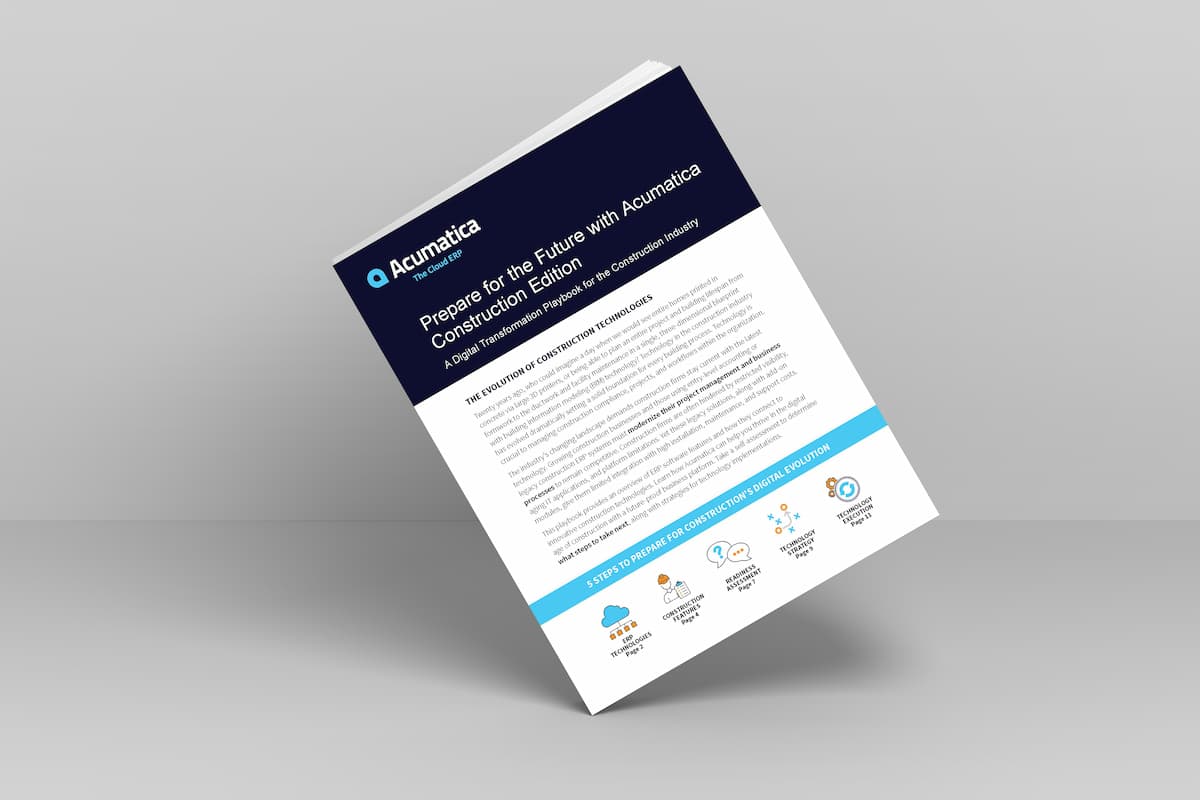 A playbook for modernizing your processes to remain competitive
Construction technology continues to quickly evolve. Not many years ago, it would have been impossible to design, plan, and execute an entire building plan from a single, three-dimensional blueprint via building information modeling (BIM) technology, but today it is. This is why construction companies must undergo a construction digital transformation.
 
This playbook reveals the many layers of a construction digital transformation and why it's a necessity in today's digital economy.
 
Fill out the form on this page to download the white paper.
Sponsored by