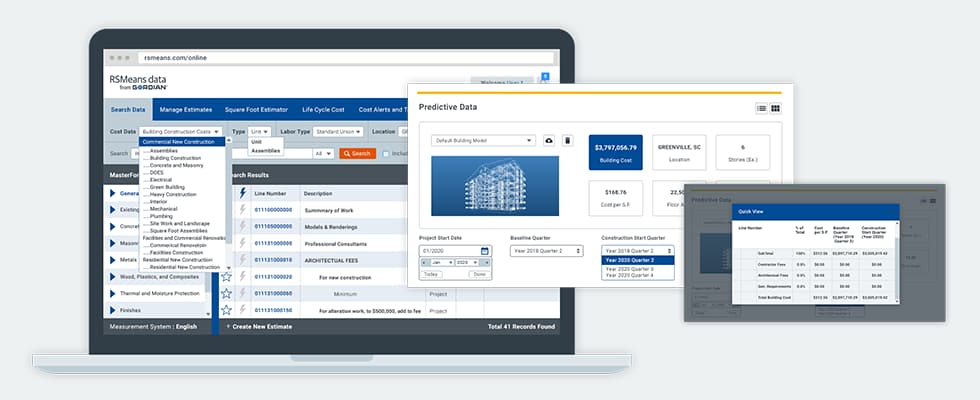 Getting the right data to increase accuracy in estimates
Architects, estimators and engineers face a unique challenge: planning future projects with today's construction costs. This is a very difficult thing to do, as demonstrated by the fact that 98% of all construction projects go over budget. But RSMeans Data Online can help you beat the odds. Its predictive cost data forecasts unit costs up to 3 years in the future within 3% accuracy, meaning you can build estimates that withstand the test of time. Fill out the form to learn more about RSMeans Data Online and its predictive data.
Fill out the form on this page to read the rest of this article.
Sponsored by