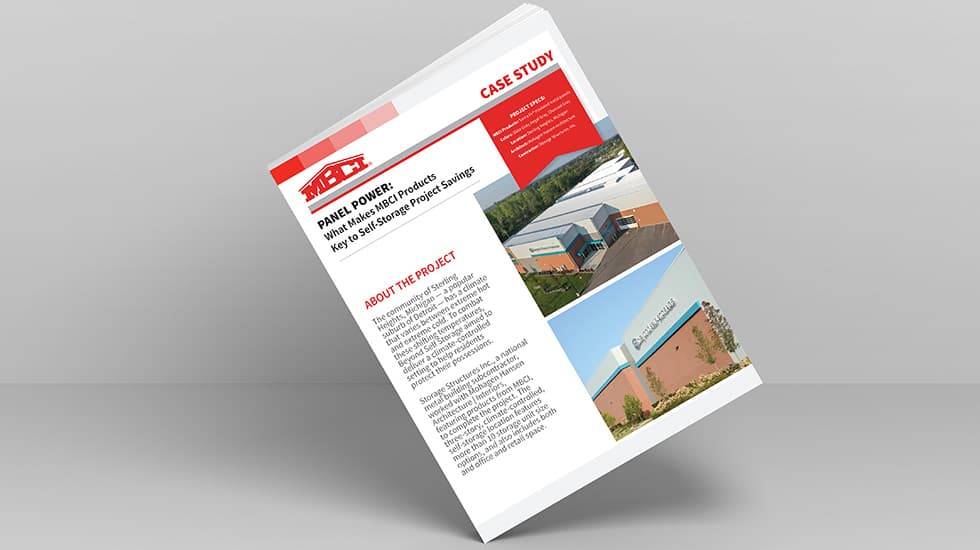 Read this case study to find out more.
The community of Sterling Heights, Michigan — a popular suburb of Detroit — has a climate that varies between extreme hot and extreme cold. To combat these shifting temperatures, Beyond Self Storage aimed to deliver a climate-controlled setting to help residents protect their possessions.
Storage Structures Inc., a national metal building subcontractor, worked with Mohagen Hansen Architecture | Interiors, featuring products from MBCI, to complete the project. The three-story, climate-controlled, self-storage location features more than 10 storage unit size options, and also includes both and office and retail space.
Fill out the form on this page to download this case study.
Sponsored by