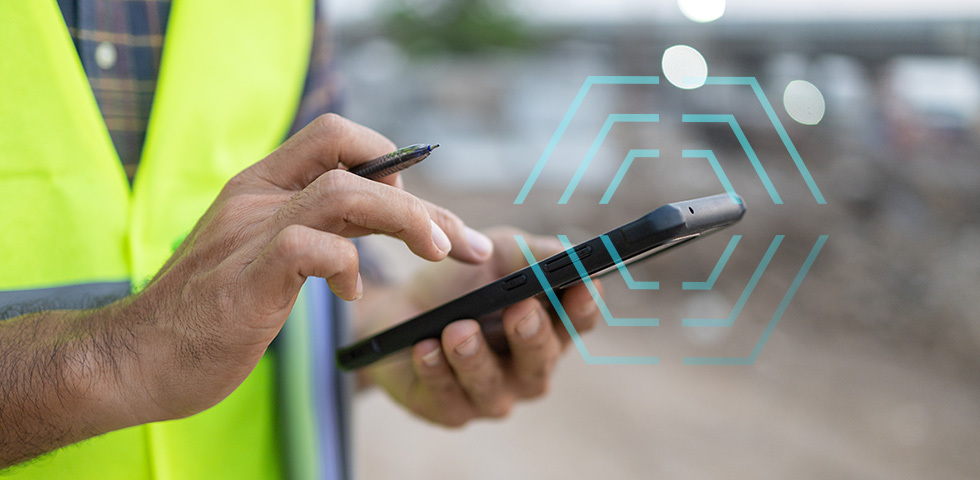 A game changing IoT platform that takes fleet management to a whole new level.
JLG's new ClearSky Smart Fleet™ system builds upon the company's world-class service, support and user experiences to transform telematics into an intuitive, two-way solution. By integrating customer input at every step along the way, JLG has created a platform that helps fleet managers do their jobs faster and more efficiently than ever before. JLG Director of Product Management Ara Eckel explains the evolution of ClearSky Smart Fleet and its basis in real-world, actionable data for greater ROI.
Fleet managers have a tough job, juggling maintenance, security, machine performance and much more. Now, JLG has introduced ClearSky Smart Fleet, an intuitive IoT system designed to make fleet management easier and more efficient than ever before. JLG's Director of Product Management Ara Eckel explains what makes ClearSky Smart Fleet a real game changer.
 
By now, you may have heard about JLG's latest innovation that takes our ClearSky telematics to an entirely new level – ClearSky Smart Fleet. And if you haven't, get ready, because ClearSky Smart Fleet is technology with the potential to completely change the way you manage your equipment. 
 
As the product manager for ClearSky Smart Fleet, I try to serve as the best voice for the customer. During this project, I worked closely with Korry Kobel, JLG's senior director of global product development. Korry and his team built ClearSky Smart Fleet, and it was up to me to make sure that the solution fully accounts for everything our customers have told us they want and need from a fleet management system. ClearSky Smart Fleet is the culmination of all our efforts, and we're excited to see it help our customers do their jobs faster, better and more efficiently than ever before. 
 
Transforming Telematics
 
The concept for ClearSky Smart Fleet is rooted in the desire to have our technology infrastructure match the rest of the JLG experience. We wanted to standardize connectivity, which we could've achieved by working with a third-party partner for a "commercial off-the-shelf solution." However, we considered what makes JLG stand apart from its competition – world-class service, support and user experiences. So, we decided to build this new technology ourselves from the ground up. That means everyone who uses ClearSky Smart Fleet will get support from JLG's in-house team – the kind of support I'd expect as a customer. 
 
Another compelling reason for developing ClearSky Smart Fleet on our own is that the type of equipment JLG manufactures, sells and supports is very specialized. Operators simply don't use aerial lift equipment like they use other types of heavy equipment. A traditional telematics system on an excavator or a wheel loader only transmits data when the machine's ignition switch is "on." Most aerial lift equipment is used after it's moved to the proper spot and the platform is at the right height. Then, the operator turns it off to conserve energy. Our system needed to be able to transmit data even when a machine's ignition is turned off. 
 
JLG also wanted to transform one-way, basic telematics – when the machine sends data only because the user asks for it – into a two-way solution that allows the machine and user to communicate with each other. We knew two-way communication could help us digitize more daily processes. In other words, we could automate tasks and remove the inherent margin of error that comes from performing them manually.
 
Not Our First Rodeo
 
While we knew we had to deliver basic telematics and an ecosystem with ClearSky Smart Fleet, the other features we chose to incorporate would need to add real, measurable value. And we knew the best way to determine which features would do that was by talking directly with our customers.
 
During the early stages of ClearSky Smart Fleet's development process, we hosted what we called a "customer rodeo." We brought in a mix of customers and let them get hands on with what would eventually become ClearSky Smart Fleet. The group included end users, representatives from national rental companies and independent rental companies, current ClearSky users and even some individuals who described themselves as "tech averse." We gave each person a full demo of the app and the portal, and we asked them to tell us if we were heading in the right direction. Because this rodeo took place when the system was still in the early stages of development, JLG had the ability to shift the solution to better reflect customer needs. 
 
As we listened to customers from all over the world, we got a LOT of input. We prioritized their wants and needs while considering each potential feature's overall value. Today, the first phase of ClearSky Smart Fleet incorporates many of their requested features with more to come in future phases.
 
Building and Benchmarking
 
I'm not a user interface or experience designer. That's why we worked with third party experts in app design to ensure that ClearSky Smart Fleet's mobile app was as intuitive and easy to use as possible. Throughout the app design process, we integrated customer input to ensure it would have the features they wanted most.  
 
We took things one step further by benchmarking ClearSky Smart Fleet against companies outside our industry known for good app design – Google, Tesla, Fitbit – with the goal of making our data actionable above all else. Because, if the ClearSky Smart Fleet and its app aren't providing actionable data, then we're not doing our job.  
 
We presented interactive wireframes to different stakeholders and asked them to use each one to find a machine, for example, without being told how to do it. That way, we could ensure the app was intuitive and easy to use.
 
Actionable Data
 
What exactly is "actionable data?" It's information that you can easily and effectively use. Now, with the help of ClearSky Fleet Smart's mobile app, you can directly interact with the machines near you to get that information. Eliminating the need for additional hardware you can simply use your phone's Bluetooth capability to accomplish so many tasks. Here are just a few examples:
 
Finding the right machine. To locate a particular machine, you can simply use the "Detect" feature on the app and light up the machine you're looking for or beep its horn or both, with the option of an added audio cue. At JLG, we use this capability just like our customers do. We need to account for a specific machine on a lot where hundreds of identical models are stored. Instead of walking from unit to unit and looking at every single serial number, we can use the ClearSky Smart Fleet app to honk the machine's horn or turn on its lights within seconds. 
 
Machine Status. With the embedded IoT system now integrated into the standard machine control system, insights can be quickly and directly delivered to many more groups across a rental organization than telematics has ever done.  Say I'm a fuel truck driver, and I show up at a site where I'm supposed to "refuel the telehandler." But there are 20 of them, and I don't know which one needs fuel. Another simple yet highly impactful status is if you've plugged in your scissor lifts. This quick status check can make or break the productivity of tomorrow for the expensive workforce relying on delivering rent-ready equipment to their customers. This technology tells you within seconds. The same goes for a service tech or a branch manager. It's an example of how we've expanded the concept of telematics into real-world applications that provide greater ROI. 
 
Coming Soon: Next-level Fleet Information & Interactivity. Traditional telematics has geofencing capabilities, and typically, those geofences are all shapes and sizes because no two job sites are identical. To geofence multiple machines on a job site, you must first assign a location to each machine individually when it arrives and remove it when it leaves, which is tedious. People tend not to use the geofencing feature simply because of that fact. 
 
To make geofencing easier with ClearSky Smart Fleet, JLG leverages an automated mesh network of interactivity between all units that are present. As machines are delivered, move around a job site and come into contact with each other, they automatically create or join an existing site network which is now filterable. That means our customers can get job-site-level interactions, branch-level interactions and more. The machines create their own site network geofence border that changes from moment to moment as they move around, basically automating the geofencing process. 
 
Online Express. If you're a JLG owner or operator, you may already be familiar with our Online Express aftermarket e-commerce site. It's where you go if you want to purchase a part, learn about your machine's service needs, find parts manuals and so on. Now, we've integrated that functionality into ClearSky Smart Fleet. 
 
Say you're a service technician and you get a diagnostic trouble code of 2634, which refers to issues with a foot switch. What do you do with that info? With ClearSky Smart Fleet, you can click on the knowledge article that accompanies that trouble code. You'll also get links to the recommended parts to fix the foot switch. You can click on those links and add the parts to your shopping cart right there in the app. This type of intuitive, integrated experience is what ClearSky Smart Fleet is all about. 
 
This Is Just the Beginning
 
We've only scratched the surface of what ClearSky Smart Fleet has to offer. At JLG, we believe we've created a system that has the potential to make every JLG owner and operator more connected to and integrated with their machines. But don't take my word for it. The best way to experience ClearSky Smart Fleet is by trying it out for yourself. Contact your local JLG sales or service provider to learn more about ClearSky Smart Fleet and how it can take your fleet management capabilities to new heights.
Sponsored by