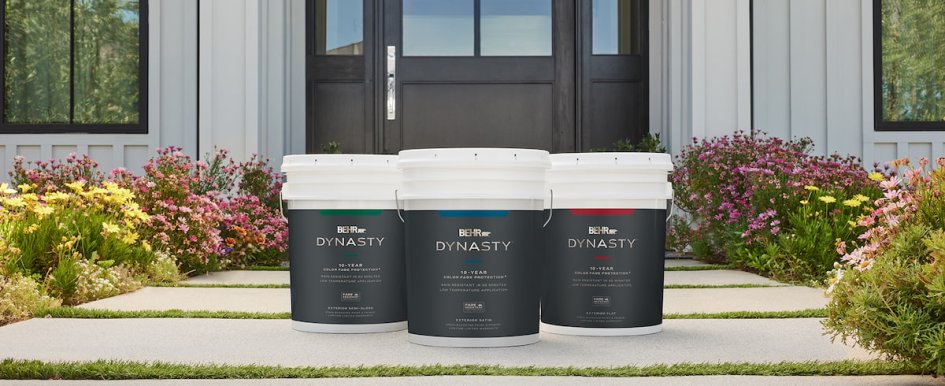 BEHR DYNASTY® EXTERIOR PAINT: 10-YEAR COLOR FADE PROTECTION*
BEHR DYNASTY® Exterior Paint tackles weather head on, which means that even under challenging UV sun-exposure, your paint job will maintain its luster and your client won't have to worry about their paint fading. With our 10-year color fade protection, dark colors** keep looking rich and bold while light colors remain vibrant and new.
* Limitations Apply.
** See back label for further information.
Click here to read the article. 
Sponsored by