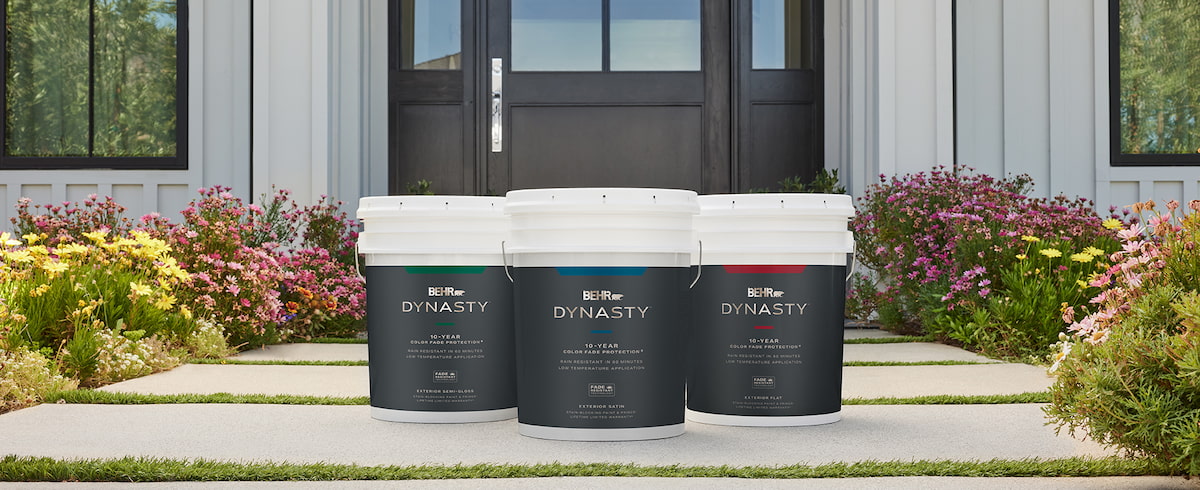 BEHR DYNASTY® EXTERIOR PAINT: 10-YEAR COLOR FADE PROTECTION*
Introducing BEHR DYNASTY® Exterior Paint, with unparalleled 10-year color fade protection* designed to withstand challenging UV conditions, it will keep your client's color and exterior surfaces looking their absolute best for longer than BEHR Paint has ever delivered before. BEHR DYNASTY® Exterior Paint lets you paint, no matter the season, with early rain resistance and low-temperature application. This advanced formula keeps your new paint job protected from rain as early as 60 minutes after application. Plus, you can apply BEHR DYNASTY® Exterior Paint in temperatures as low as 35 degrees Fahrenheit and up to 90 degrees Fahrenheit.
* Limitations Apply
Fill out the form on this page for more information.
Sponsored by