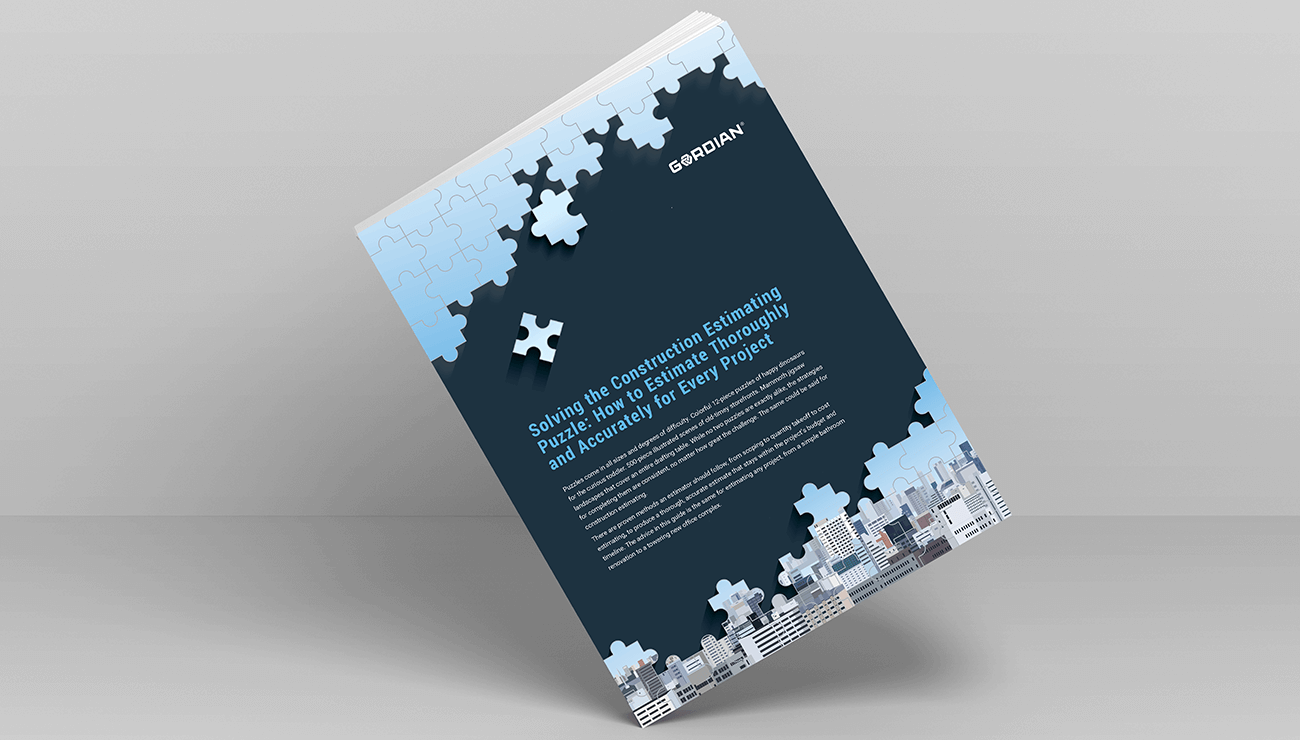 Your one-stop guide awaits
Creating a construction cost estimate can be quite a puzzle. As with puzzle mastery, there are proven methods an estimator can follow to put all the pieces together efficiently. This guide from Gordian offers instructions and advice for completing the construction estimating puzzle faster and more accurately. The e-book includes best practices for a range of preconstruction activities, from examining project plans to completing the quantity takeoff to applying construction costs. 
You'll discover: 
What to do to be successful before adding a single material or cost to the estimate 
Best practices for completing a quantity takeoff 
Where to find reliable construction costs and how to organize them in an estimate
Tips and tricks for estimating by hand, in Microsoft Excel and with RSMeans Data Online 
Solve the construction estimating puzzle. Download this e-book today.
Fill out the form on this page to download this white paper.
Sponsored by