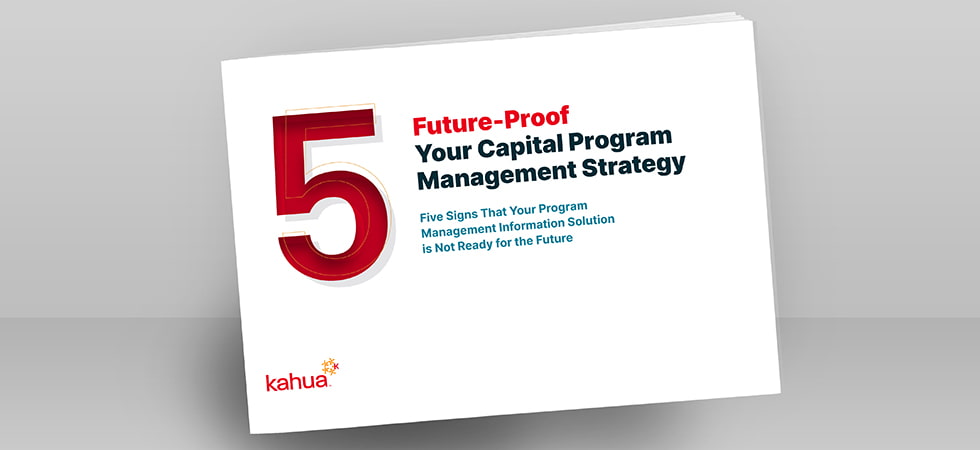 5 critical signs your tech can't support your changing capital program needs long-term
Technology is a critical element for a successful capital program management strategy. However, as the competitive landscape intensifies and change is accelerating, many legacy technology solutions in the market today, along with the myriad of gap solutions, will be unable to meet the needs of owners seeking competitive advantage through agility and the adoption of lean practices.
Discover five critical signs indicating your current project management solution may be unable to take you where you need to go. Use your free copy as a checklist to ensure your tech can support your changing needs into the future.
Fill out the form on this page to download this white paper.
Sponsored by: