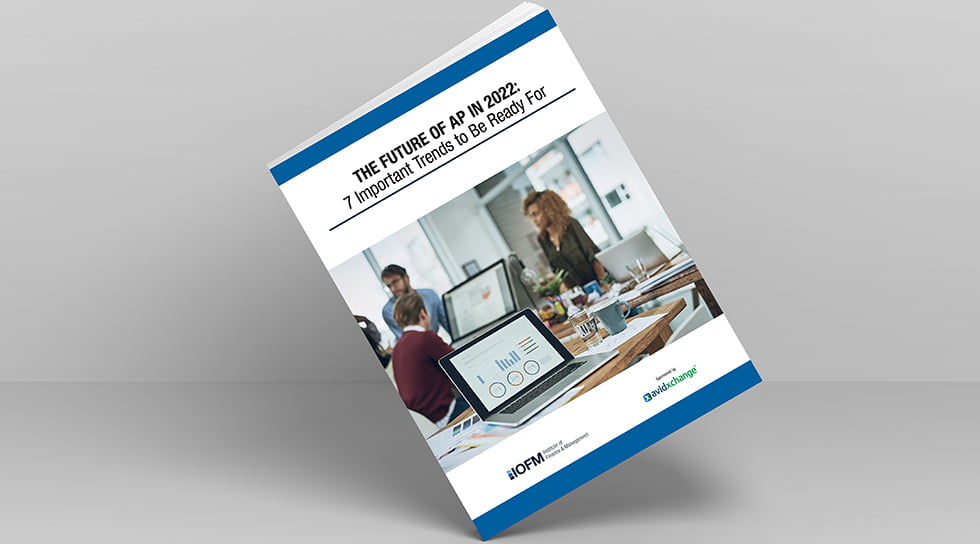 What does 2022 hold for AP & P2P organizations?
Sponsored by: AvidXchange
In 2022, business processes as we knew them will further recede into the past. Looking ahead, organizations will continue to adopt innovative automation strategies, refine their processes and better leverage their human resources while relying on the information provided by refined technology.
In our latest e-book report co-sponsored by the Institute of Finance & Management, we dive into seven pervasive trends with the power to shape the accounts payables landscape in 2022 and beyond.
Download the report and get a jump on the new year.
Fill out the form on this page to download this ebook.
Sponsored by