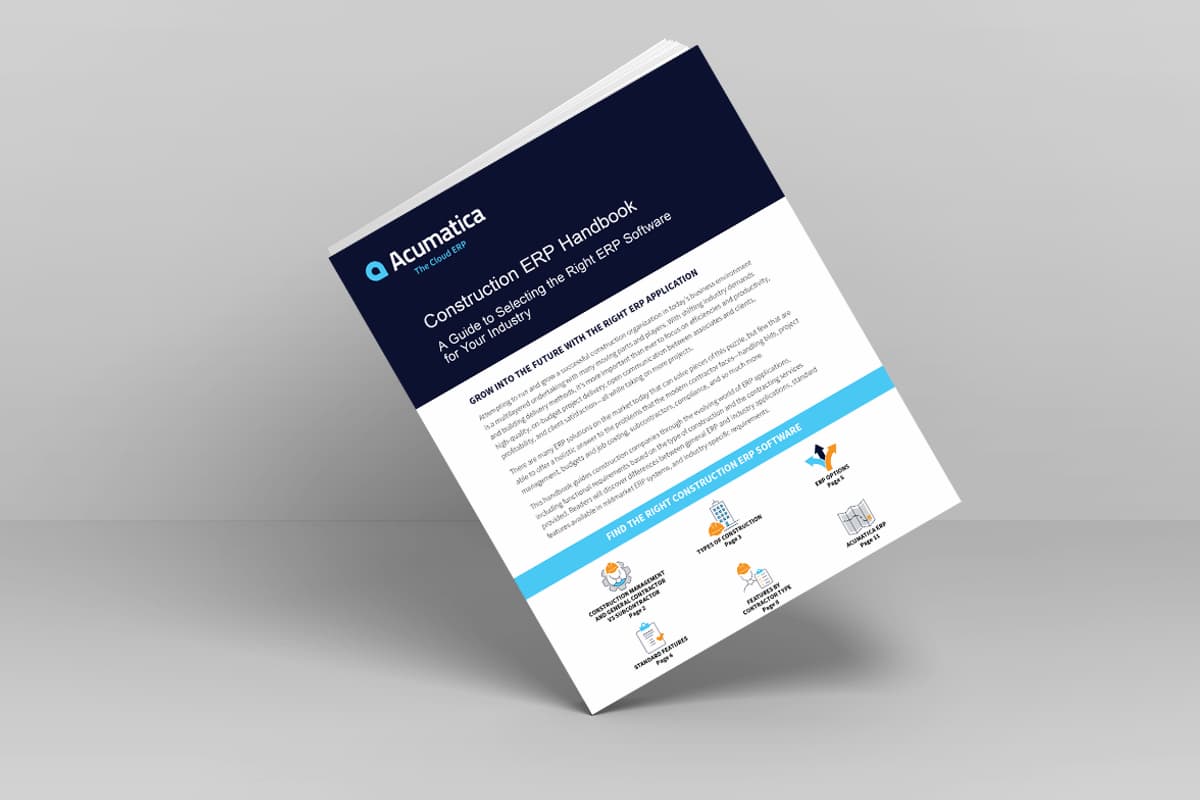 This handbook takes the guesswork out of choosing the best construction ERP software
Sometimes, too many options cause confusion. That's why construction businesses seeking the right enterprise resource planning (ERP) application to help them manage shifting construction needs and demands should focus on a single, industry-specific cloud ERP solution.
In this handbook, construction organizations and contractors can discover:
How project scope and duties impact system needs
What the four major construction types are, and the ERP features they require
How legacy construction ERP solutions fare against core construction ERP systems
What general ERP and contractor-specific ERP features look like
Acumatica customer Sean Barnett, CFO at Spohn Associates, has this to say about choosing Acumatica Construction Edition, "The ability to automate workflows in Acumatica Construction Edition is huge. There are many other business processes we look forward to automating." See if he's right. Download a free copy of the handbook today.
This e-book is offered by Acumatica, a leading provider of cloud business management software that gives construction companies a complete, real-time view of their businesses — anytime, anywhere.
Fill out the form to download the e-book.
Sponsored by