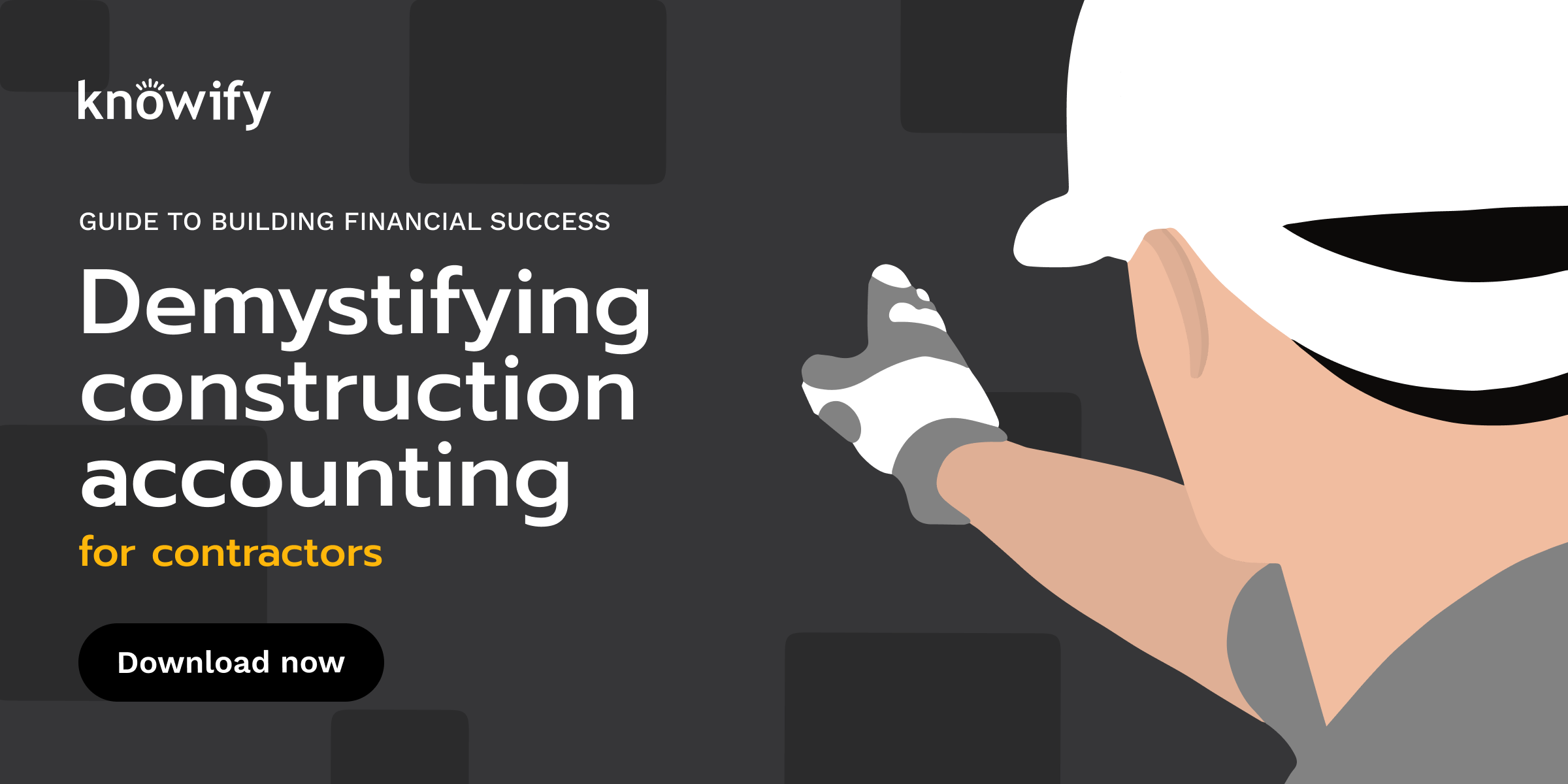 Demystifying construction accounting for contractors
Get a practical guide to mastering the fundamentals of construction accounting. From identifying hidden costs to cash flow strategies to setting financial goals, learn how to build a better financial future for your business with Knowify's guide.
Fill out the form on this page to access the guide.
Sponsored by