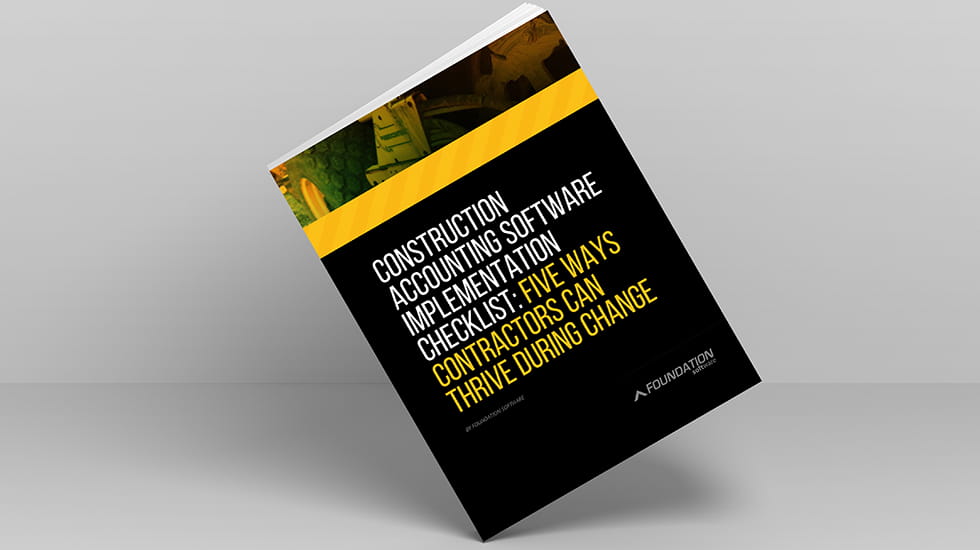 Five Ways Contractors Can Thrive During Change
Sponsored by: Foundation Software
Implementing new accounting software isn't as simple as installing your favorite browser on a new computer. Because it has so many moving pieces and touches so many different parts of your business, it's much more of a process than it is a simple download and a "How-To" video.
But that shouldn't intimidate you — there are plenty of best practices to help ensure your implementation is successful long-term. Foundation Software gives you a checklist of five of the most important items to make sure your implementation is a success.
Fill out the form on this page to download this white paper.
Sponsored by