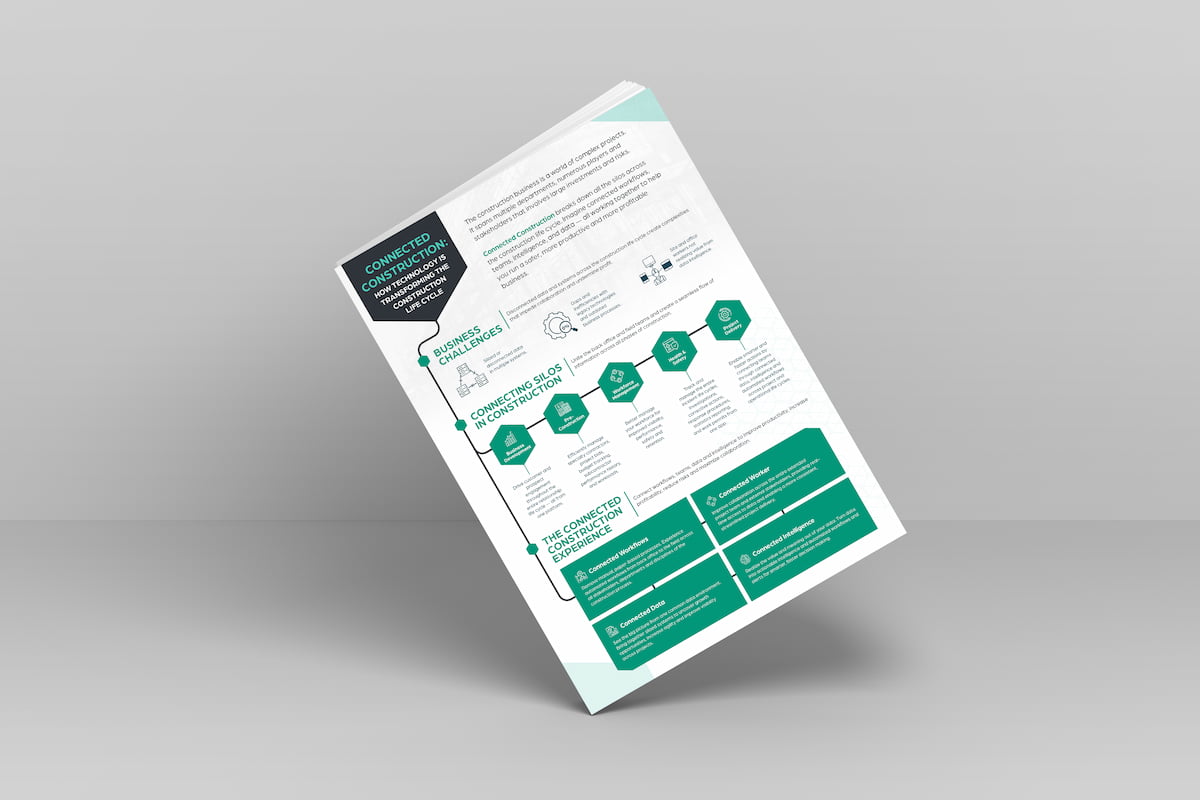 Explore how connected construction breaks down siloed processes
The construction business has long been plagued by siloed processes and phases that hamper collaboration. According to a 2020 Accenture study, a staggering 75% of construction industry executives have their internal business functions competing instead of working together, with only 22% getting it right. In an industry that involves large investments and risks, this can be the kiss of death to business productivity and profitability. 
The solution lies in breaking down traditional silos and fostering interdepartmental collaboration across the business. Download the latest HardHat infographics and discover how connected construction can unite your entire operations from the back office to the field, creating a seamless flow of information across all phases of construction.
 
Fill out the form on this page to download the infographic.
Sponsored by