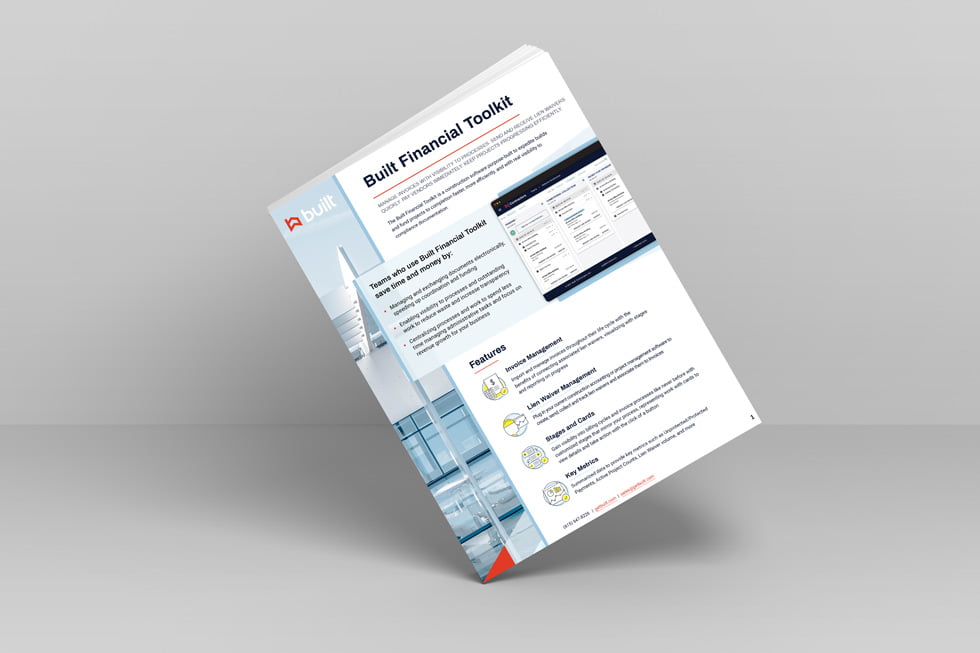 Clear visibility over invoices, lien waivers & payments inspires seamless money management & accelerated job timelines
Built Financial Toolkit brings construction billing into focus. A purpose-built solution that aims to eradicate the tedium and liability associated with money flow management in construction, this tool offers complete visibility into every stage of an invoice's life cycle — from conception to completion. The clean and intuitive dashboard offers a bird's-eye view over each invoice, compliance document, lien waiver and payment, which makes invoice tracking and management easy as a click of your mouse. Plus, with connectivity to project management and accounting software you're likely already using, Built Financial Toolkit fills in the holes that make construction billing such a headache.
Fill out the form on this page to download this white paper.
Sponsored by