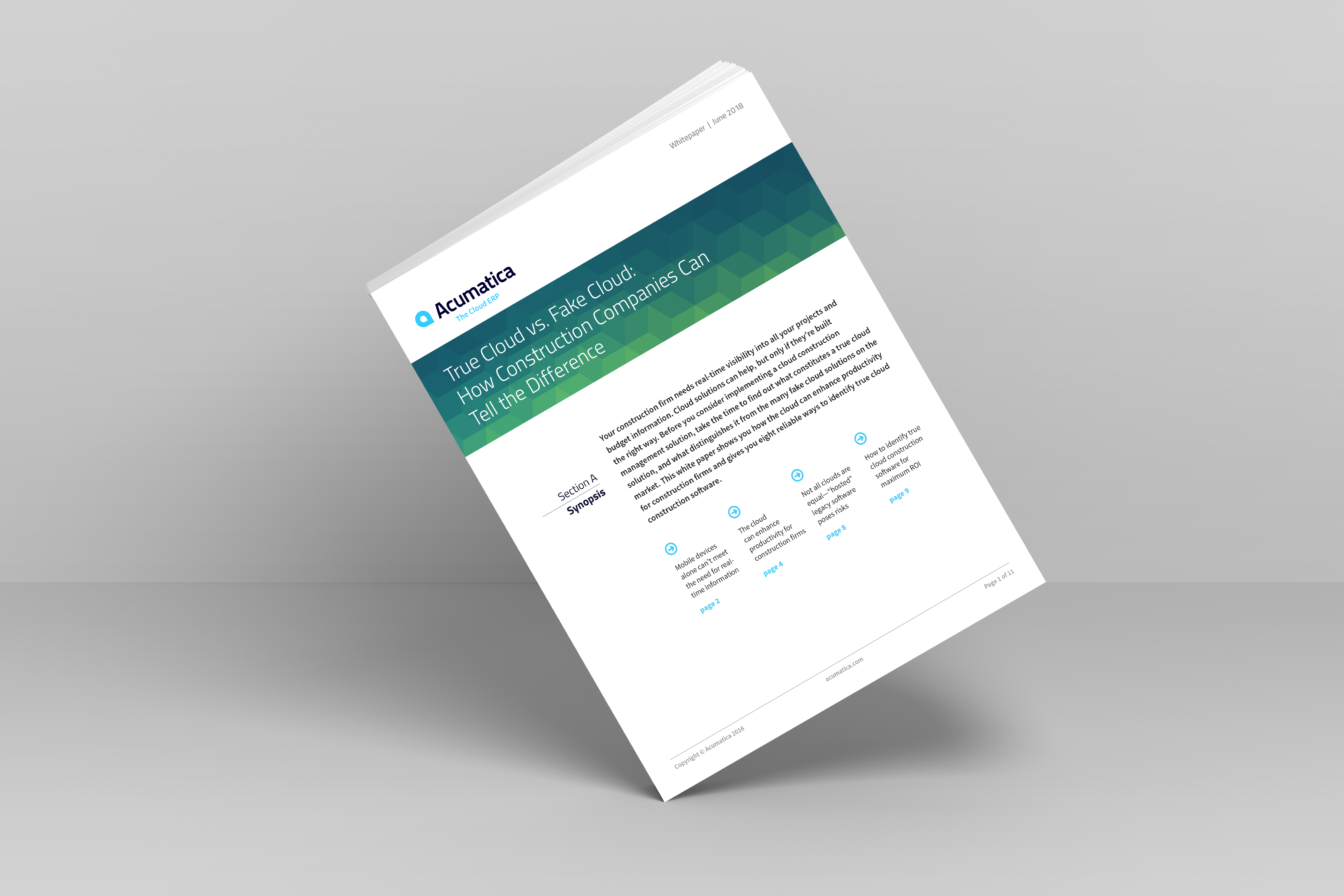 Learn how these measurements can help you build a better business
Many decision-makers face information overload: critical information is easily missed when it's buried in cumbersome printouts and reports. That's what makes construction accounting systems such game-changers—the user-friendly data visualization tools in their executive dashboards deliver at-a-glance, on-demand access to the KPIs that alert you to both problems and opportunities. 
But what does this mean for you? Find out in "Building a Better Construction Business with KPIs."
In this white paper, you'll learn:
4 essential KPIs for construction company decision-makers 
Which KPIs for construction to track—and which to ignore
Why predictive KPIs are the wave of the future
The ideal number of KPIs your business should be tracking
How to systematize your KPI process
Get insights into how comprehensive, construction accounting software can help you manage your data and support both strategic and tactical decision-making.
Fill out the form on this page to download this white paper.
Sponsored by