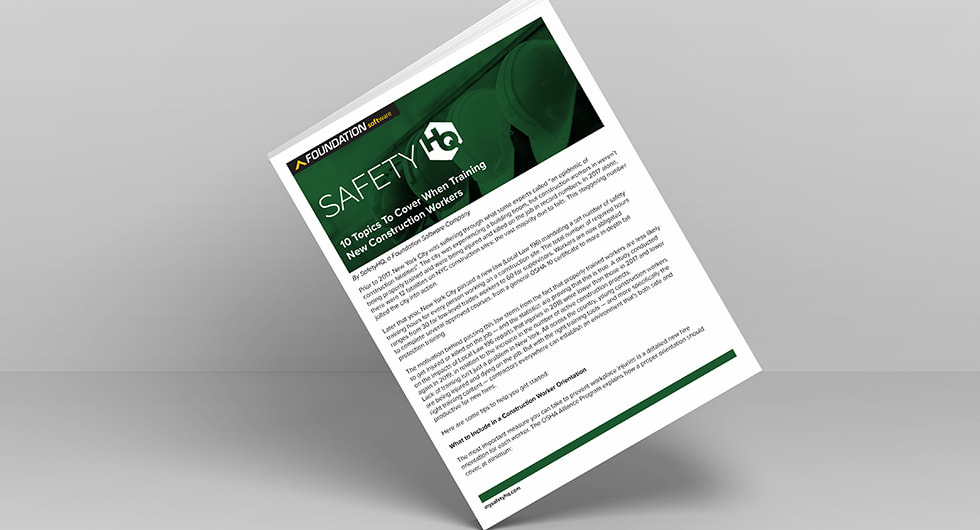 Improve your employee onboarding & safety training
Safety is a hot topic in construction. While most contractors recognize the need for better jobsite safety, knowing exactly where to start can be overwhelming.
This article covers the 10 topics contractors should review with their new employees to both improve safety standards and increase retention of critical safety information. A winning safety culture starts with better safety content — and SafetyHQ is here to help you get the conversation started.
Fill out the form on this page to download this white paper.
Sponsored by