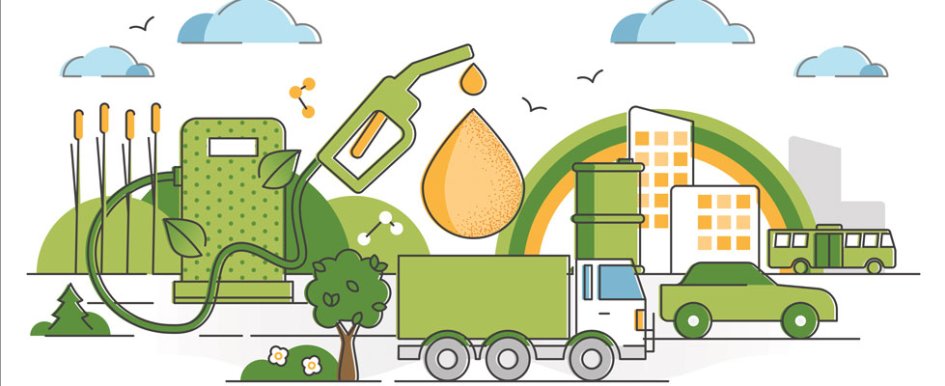 How a focus on clean trucks & sustainable transportation can lead to savings
Many changes await the American and global economies in 2021, and a sustainable freight and transportation system is most likely high on the list of priorities.
The world has entered the new year still in the grip of a global coronavirus pandemic, but the promise of a vaccine now available is raising the hope that global economies can begin to rebound in the coming months.
The global construction industry has continued to experience growth during the pandemic, and trucks are a major lifeblood of the movement of machinery and building products.
Between the fume-producing heavy machinery and the large scale of diesel-powered trucks that bring materials and equipment to and from the construction site, a lot of fuel is consumed during the course of a project.
The burning of fossil fuels like oil and gas is a notorious contributor to climate change, so any reduction in the amount used would have a positive environmental impact. Newer, cleaner-burning trucks are a major step in the right direction toward a more sustainable practice.
The Promise of Sustainable Transportation
This year will bring up different priorities from President Biden, who has made clean and sustainable infrastructure one of his primary agenda items for his new administration.
During his campaign, President Joe Biden discussed a $2 trillion plan to build a "modern, sustainable infrastructure and an equitable clean energy future." According to a recent article in Logistics Management magazine, the author echoed President Bidens plans, stating,  "Americans deserve infrastructure they can trust: infrastructure that is resilient to floods, fires and other climate threats, not fragile in the face of these increasing risks."
Sustainable infrastructure isn't just the building of new roads. It also includes new Class-8 heavy-duty trucks equipped with clean-diesel technology to power the nation's growing emphasis on construction.
Clean Transportation Initiatives
Clean, sustainable and carbon-friendly transportation is more important today than ever.
According to a write-up in Fleet Owner magazine, "Today, EPA is recognizing leaders in sustainable freight and transportation, an industry that has proven — particularly in this last year — to be absolutely vital to our economy and our way of life," said Karl Moor, deputy assistant administrator for EPA's Office of Air and Radiation.
"On average, the transportation system moves about 49 tons of freight valued at more than $53 billion per day, Moor said. More than 72% of this freight — 80% by ton and more than 70% by revenue — moves by truck. Nearly 8 million people are employed by trucking-related jobs, of which 3.6 million are truck drivers."
Innovative Programs for Newer, More Efficient Trucks
Companies are now leveraging critical data, analytics and innovative programs through procurement strategies and life cycle cost management for their Class-8 truck fleets. Implementing an asset management strategy based on shorter vehicle life cycles conserves fuel, reduces emissions, lowers maintenance costs, provides a cleaner environment, and is more economically sustainable.
These programs promote sustainability through optimizing vehicle specifications. Today's advanced truck life cycle analytics allow fleets and supply chain organizations to leverage business intelligence to lower fuel costs by monitoring various metrics of fuel economy, ultimately contributing to a greener environment.
The key to success is leveraging data to identify a truck's tipping point — the point in which it costs more to operate an older truck model than it costs to exchange for a newer, more fuel-efficient model. A recent analysis shows that upgrading to a 2021 Model Year truck from a 2016 model would reduce CO2 by 21 metric tons and NOx by 15%. This would result in a $16,856 per truck savings. In a fleet of 100 vehicles, that would equate to $1,685,600.
Over time, the true value-add is to downstream older truck models into the secondary market, creating an ongoing effect of reduced emissions.
The economic backbone of America is transportation. With a renewed focus on sustainable infrastructure and clean transportation from the Biden administration, these systems will continue to become a priority in building the future of the country.