FLD's Bill Bishop offers valuable advice for purchasing in the commercial vehicle market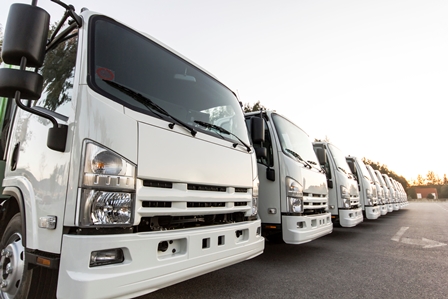 With only a few months remaining in the year, construction business owners are looking at what options are available when it comes to quickly and economically fulfilling their fleet needs. That's where Bill Bishop comes in. With a work history anchored in heavy truck and equipment auctions, Bishop knows the construction industry and its vehicles. He is currently working as the senior market analyst at FLD, Inc., where he dedicates his time toward forecasting market trends and values for both the domestic and international markets. CBO sat down with Bishop to get his take on what to trends to watch for in each classification of the commercial vehicle market as we look toward 2016.
Passenger Cars and Light-Duty Trucks
Look for an increase in supply. Bishop expects depreciation to creep up into 2015 and 2016. These returns are starting to show up in much greater numbers. OEM leases are starting to influence the market in a negative way from a price standpoint. Five million new units were manufactured this year, and that gives the market the opportunity for a much greater trade return. Buyers should expect prices to move lower slowly and expect a lot more inventory to become available by the middle of Q1 2016.
Class 3, 4 and 5
This vehicle classification is the sweet spot for independent contractors (plumbers, electrician, landscapers, home, commercial build-out, etc.). The vehicle supply is holding pretty static, with a little lease in rental influence. Depreciation of these vehicles is in line with the first half of 2015—pretty straightforward and relatively stable. These vehicles tend to be utilitarian, versatile, easy to come by and easy to move when you're finished with them. There has not been a real upswing in production or demand, but the supply still seems to be there—not over, not under. If we start to see construction moving forward or if you have a need, buy a unit sooner than later price-wise within the nine months.
Class 6 and 7
These trucks have carried the used truck market through the downturn and pulled us out. They're looking for supply to grow this year. 2008 emissions rules changed to SCR to meet emission standards for EGR, and a lot of that entailed adding a DPF and engines changed radically by 2010-2012. We've seen the pre-emission vehicles proven (before these changes) and holding steady for about 18 months. When large, existing commercial fleets, such as Penske and Ryder trucks, decide it's time to move out of their current trucks, they move out in a pretty big way and it sets the bar for everyone else. Bishop recommends that these cycles typically happen in first quarter, which is the best time to buy. This is when the supply will be the largest and the selection will be the best.
Class 8
The selection of vehicles in this class was fairly scarce from 2014 continuing into the first months of 2015. Now they're starting to show up in large numbers. The market has been backed up on pre- and post-emission models. In 2008, the downtown of the economy and the change of emissions affected the market, leaving no real appetite for trucks. At the time, the only companies buying were major freight carriers (UPS, FedEx, Publix, Coke, FritoLay) who were buying light-spec day cabs. Today, there are so many coming into the market—a huge percentage of those being what was built 4-5 years ago. Look for these trucks to get cheaper moving forward, check in again at year-end. By December, Bishop expects to see a low point for the next 12 months.
Remarketing Advice
Northern contractors might consider purchasing equipment that they might be able to outfit for winter—vehicles that might offer business versatility in the long run, for instance, outffting your vehicle to plow snow. Bishop suggests that purchasers be mindful of what they're getting up-front, and be aware of options for later use or resale at a later date. Your options for resale are extremely limited. If you're planning to run the vehicle for 9 or 10 years—do it, run it out. When you're spec-ing a new purchase of a vehicle that will be with you 5 years or less, and considering new options, be mindful of the secondary market or tertiary market for that truck. A very narrow spec will give you a very narrow channel to remarket that vehicle when you finish with it. Keep the aftermarket in mind.