VP of Sage Construction and Real Estate offers insight on industry trends and current offerings
While attending the 2015 Sage Summit, CBO had a chance to sit down with Jon Witty, Sage Construction and Real Estate's vice president and general manager of Sage Construction and Real Estate software. Witty is a former Microsoft executive with more than 25 years of experience in the technology and ERP markets, including the construction and project management vertical. Witty is responsible for driving Sage's initiatives in the construction and real estate market. Witty said his focus was on creating a connected office for the construction owner.
"What we are really focusing on is the part of the business where we can make a strategic difference in managing top-line revenue growth and bottom-line profitability. That also happens to be the place where mobile technology is the strongest," Witty said. "You don't need a lot of mobility for the back office, but you need mobility for the construction manager or a superintendent to be on a job and resolve issues right from where they are."
CBO: In your opinion, what is the next tech innovation that will have the most effect on the industry?
JW: There are several innovations.

BIM is a big technology, but it is not affordable or accessible for most construction companies.We are working with Autodesk to try and bring that technology into the market in a way that is consumable by companies that are much smaller. We will be making announcements about that later this year.
Secondly, when you think about how people work and the pockets of opportunity available, there is an untapped opportunity in the estimating arena.The vast majority of construction companies are still using Excel spreadsheets, which are sort of error prone. The reason they are used is because it is easy to get going with them, they don't take a lot of care and there isn't much to the initial setup. It's hard to move people from an Excel-run environment to a more structured environment with an estimating system. I think there is a huge opening to innovate and make that system work much better out of the box without having to do quite as much configuration and assembly.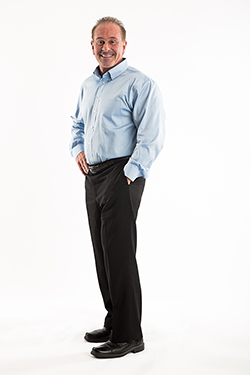 CBO: What top piece of business tech advice do you have to offer construction business owners?
JW: It is paramount that any business owner be thoughtful when they are bringing new technology into their company. It's not just about what a specific piece of technology does. It could be earthmoving equipment or some kind of estimating system. In order for any tech initiative to be successful, though, it has to have senior leadership fully behind it and leading the transition. When you look at implementations of tech that never get across the finish line, it is because it was too strongly delegated to others and it didn't have the leadership behind it that it needed.
CBO: What skills or leadership advice do you hope the Sage Summit speakers and leaders impart to attendees?
JW: The anchors are that customers come first and that we are focused on the small- and medium-sized companies. Sage Summit has morphed tremendously over the last two years. It used to be much more product-focused. Now, you have keynotes and speeches talking about issues that affect any small or medium business. We have turned this into a thought-leadership conference more than a product conference, and I think that is great. We still have those product breakout sections, but now we are setting how we want to be thought of in the market and how we define ourselves for our customers.
For more information, visit Sage. For information on the 2015 Sage Summit, click here.