BIRMINGHAM, Ala. (May 1, 2014) — This May, 162 apprentices training to be carpenters, electricians, pipefitters, welders and other tradespeople from 28 states took their place on the floor of the Birmingham Jefferson Convention Complex to compete for medals in 13 competitions representing 11 crafts.
The 28th annual National Craft Championships (NCC), planned by a committee of contractors and representatives from Associated Builders and Contractors (ABC), began on April 30 with a two-hour written test and continued May 1 with a daylong, hands-on performance review during which the competitors completed projects in their specific craft.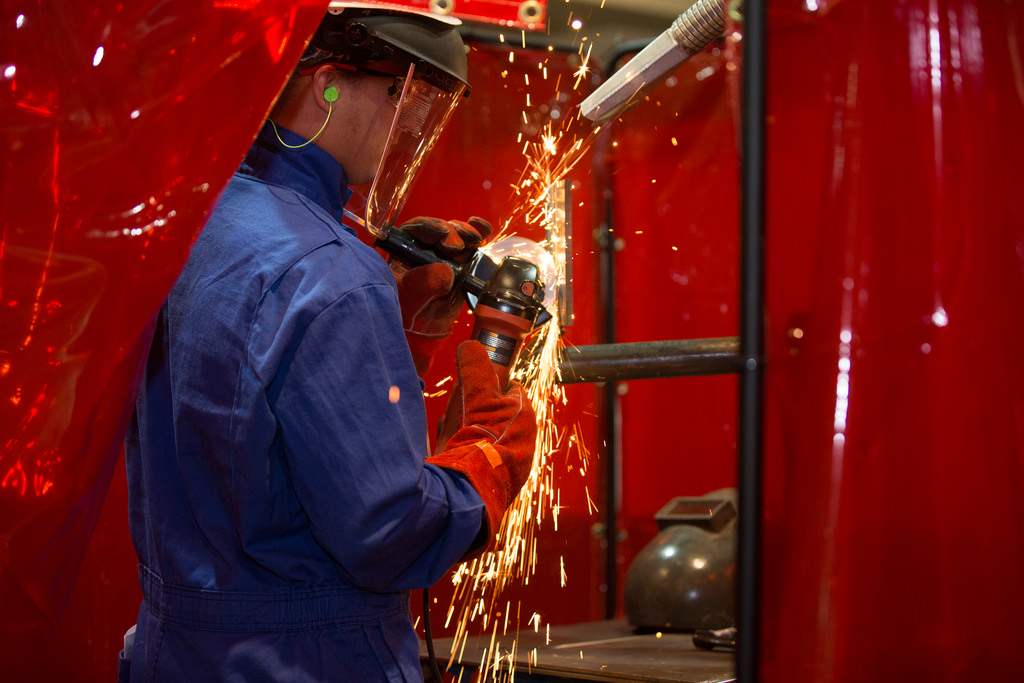 Associated Builders and Contractors 2014 National Craft Championships. Photo courtesy of 205 Photography by Jana Sobel.
The purpose of the competition is to allow individuals training to be trade professionals to showcase their advanced skills and high safety standards. Developed in 1987, the event is intended to promote craft training and highlight its importance in the construction industry.
The competitors—trainees and apprentices who were actively enrolled in an ABC-approved training sponsor program within nine months prior to the NCC—either won regional competitions or were nominated to enter the contest.
"The competition is designed as an apprenticeship training program, it highlights the skills of the trainee and it validates what we train them," said Greg Sizemore, senior manager of craft development at Zachry Industrial and chairman of the NCC Committee. The event is also meant to help promote the value of careers in construction.
According to Sizemore, trainees were not allowed to use calculators or mobile devices during the hands-on portion of the competition. "The math and science skills here—huge," he said, emphasizing that each competitor has to do every calculation by hand. "Cognitive skills, problem solving—these are things people don't give them credit for."
"This is art," he added. "Taking something that is 2-D and making it three-dimensional—the art happens there."
Mittie D. Cannon, Ed.D., director of workforce development at Robins & Morton, helped to recruit competitors, judges and volunteers for the event. In addition, Cannon designed training programs to help prepare and mentor five of this year's competitors.
"We talk about how to manage stress, stay focused," Cannon said. "I tell them to have fun when showcasing their skill set as a skilled professional because it is a work of art."
Cannon has dedicated much of her career to making sure craftsmen and women have the skills they need to be successful, recognizing the vital role the trades play in the construction industry.
"(The competition) helps to heighten awareness of various opportunities that are out there in the industry," Cannon said. "It is important because it allows us as a contractor to showcase our talent. This is the cream of the crop."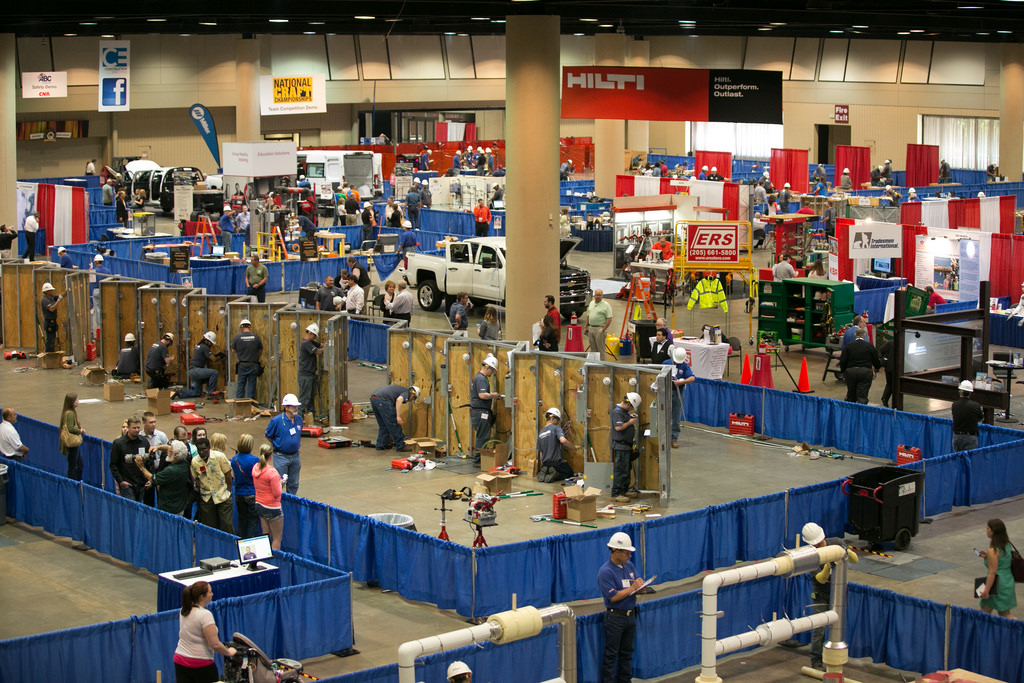 Associated Builders and Contractors 2014 National Craft Championships. Photo courtesy of 205 Photography by Jana Sobel.
The competition was held in conjunction with ABC's Workforce Development Conference, which featured an exhibit hall, job fair and training sessions, as well as a booth for demonstrations of ABC Project Virtual.
ABC Project Virtual is a building information modeling (BIM) training solution for ABC members—provided by ABC in collaboration with Synergis Engineering Design Solutions—that is designed to make access to BIM tools and training simpler and less expensive.
Project Virtual offers BIM-focused training that is either online live, online on-demand or in-person and is tailored to the specific needs of contractors in different sectors of the industry. A member discount program is also available, providing special deals on software within Autodesk Design Suites.
One aspect of Project Virtual that is still in beta testing is a self-assessment that allows contractors and other construction professionals to evaluate their understanding of the scope and effectiveness of BIM in the construction process. Also in the development stage is Project Virtual BIM certifications, which will provide a standardized way to validate the skills developed through the Project Virtual training programs.
Finally, Project Virtual will soon provide BIMShare, which will allow ABC members to access BIM technology through their local ABC chapter without having to invest in an entire software package. This will allow contractors to learn BIM processes before making the investment.
Many companies are concerned about the capital investment in BIM, noting that the return on investment of such technology solutions is "faith-based," said ABC President and CEO Mike Bellaman. Moreover, BIM requires a transformation of a firm's business model, and many argue that it's an unnecessary expense.
Project Virtual, Bellaman says, was designed to break down these barriers. "It provides affordable solutions for people to get into BIM," he said, emphasizing that BIM technology helps to maximize efficiency, improve project planning and promote collaboration. "We want to create the conditions for the crew to be able to achieve the best productivity."
Overall, the contest and conference allowed individuals to showcase their talent and learn more about the products, services and organizations that are shaping the industry.
For more information on the event and a list of the contest winners, visit ABC's website.