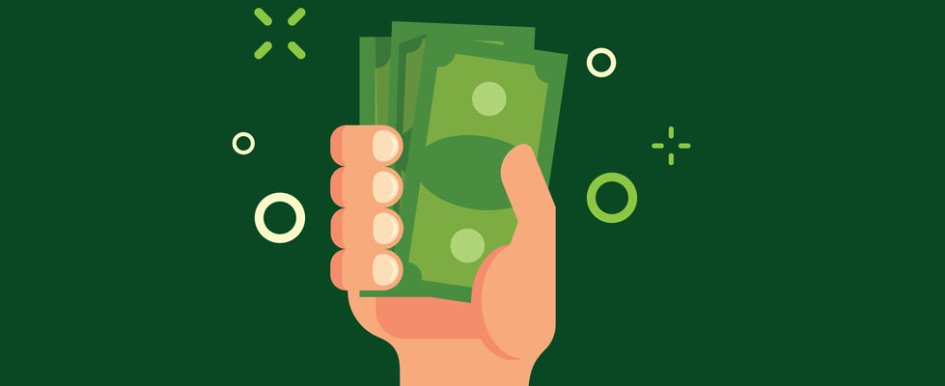 5 steps to ensure your company is compensated on time & in full
Wednesday, December 11th, 2019
One of the most crucial aspects of managing a construction business is ensuring that you get paid. A steady cash flow helps you fulfill your financial obligations, purchase materials furnished by vendors and pay for the services of your subcontractors. It also allows you to take on new projects without any danger of going in the red. 
Yet, securing payment is still a huge challenge for most contractors. In fact, payment issues are so prevalent in the industry that it is considered the norm rather than the exception. But that doesn't mean you can't take action to protect your business against these issues. The following steps can help contractors get the payments they are owed. 
1. Create Solid Contracts
A solid contract is the strongest weapon in your arsenal. Not only does it contain provisions that help guide both you and your client through the agreed-upon specifics of the construction project, but it also protects your business in case of a legal dispute.
But, for a contract to do its job of protecting your business, you need to be familiar with what is included in the contract and how to tailor it to your specific business situation. In general, the following items should be included in the construction contract:
Project purpose—Overviews the entire project, including the property owner, the property location, and expected project start and end dates
Title and project description—Describes the work required for the project and ideally includes a detailed breakdown of all the steps needed
Cost estimate—Includes the agreed-upon estimates and a detailed breakdown of each
Payment schedule—Details when each payment should be made, based on agreed-upon dates and/or project milestones
Materials and equipment list—Specifies the materials and equipment needed to complete the job, their respective costs, and which party will be responsible for each expense
Add-ons and exclusions—Lists the possible add-ons that the client may request and their cost estimates 
Warranty—Notes the time period that the warranty covers (The industry standard is one year after completion, but you should consult a legal expert before creating a warranty contract to ensure its completion and enforceability.)
2. Optimize Your Contracts 
You can optimize the cost estimate and payment schedule section of your construction contracts to make sure that you get paid on time and in full. Consider using the following strategies to maximize the effectiveness of your contracts. 
Make it easy for clients to pay—You need to include in detail how and when the invoices will be sent to your client. But be flexible when it comes to the payment methods you accept. The more convenient payment options for clients, the faster they can pay you.
Increase the upfront payment for new clients—While you should always assume your client's good faith, it doesn't hurt to protect your financial interests and minimize risk. If you are working with a new client, it is wise to require a higher upfront payment. You can lower the upfront payment once you gauge their payment practices. 
Include late payment fees in your payment terms—Another way to secure your financial interest in the project is by imposing penalties for late payment. Both you and your client should agree on the terms before the project starts. Note: This does not fully deter late payments, and you may need to seek other avenues of receiving payment in full.
3. Send Invoices for Progress Payments
In general, you cannot be paid if the client does not know how much to pay you. This is why sending invoices is important. Invoices are usually sent via email, registered mail or private couriers, and you may include a self-addressed envelope along with the invoice to encourage prompt payment. Manual invoicing can be time consuming, but automating the process can save time and reduce inaccuracies. Incorrect information in invoices is one of the leading causes of payment delays.
4. Use Preliminary Notices & Conditional Lien Waivers 
A mechanic's lien is a contractor's legal claim on a property because of unpaid work. But, to protect your right to file a lien, you will need to follow strict documentation and procedural requirements specified by state laws. One of the initial steps to secure your lien rights is sending a preliminary notice.
The preliminary notice or pre-lien notice is a legal document that reminds the property owner of their obligation to pay contractors, subcontractors and suppliers. Sending a preliminary notice can be just as effective as a mechanic's lien at getting the property owner or contractor to provide payment. 
Another legal document that can help ensure prompt payment is the lien waiver—a legal document stating that a contractor, subcontractor or material supplier is waiving their right to file a mechanic's lien against the property when paid to the extent of the amount given in the waiver. 
There are two kinds of lien waivers: unconditional and conditional. Unconditional lien waivers are effective as soon as they are signed, while conditional lien waivers are effective only when the payment is made. Use conditional lien waivers to tell the client that you are giving up your future lien rights as long as you are paid the proper amount. 
5 Seek Payment After the Project is Completed 
What should you do when the client doesn't pay after the work is complete? You have several options, but time is of the essence. The longer the bill goes unpaid, the more difficult it is to receive payment. 
Send gentle reminders—You can send a message via registered mail or email, stating that the bill is past due and reminding the client of the late payment fees you agreed upon.
Visit the client—After the reminder is sent, it is a best practice to visit the client for a follow-up, which is a good opportunity to talk about the project and ask about the reasons for the payment delay. If there are issues on the client's side, such as dissatisfaction or financial problems, this is the chance to make things right or negotiate new terms. 
File a mechanic's lien—If the client still fails to pay, it is time to consider filing a mechanic's lien, which has the power to foreclose the property, after which, the proceeds will be used to satisfy the unpaid invoices. Different states have different procedures and requirements for filing a mechanic's lien. You need to satisfy these requirements, such as sending preliminary notices and using required statutory forms, to ensure the lien's effectiveness.