Find out which of these trends could make or break your business
This is an Archived Event
Technology is transforming our industry. Do you know which tech trend could make or break your company's strategies? Join us for this webinar to explore the possibilities of the top 7 tech trends in 2018, and learn how these technologies impact the way you:
• Plan your company's digital roadmap
• Enable your business processes
• Efficiently grow your company
• Increase connectivity and productivity
SPEAKER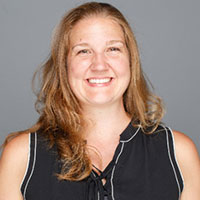 Becky Wenger
Regional Marketing Manager
Procore Technologies, Inc.
Becky Wenger is the Regional Marketing Manager at Procore Technologies, Inc. With more than a decade of experience in the construction industry, she has developed solutions to help owners overcome the challenges, tough competition and daily pressures of running a construction business. In a market with growing technology demands, Wenger's insight and keen eye in the field help business owners keep their companies on the cutting edge.
SPONSORED BY: