Learn what's working, what's not & what's in it for you
This is an Archived Event
What is all the buzz about?
How is this technology being used?
What value do drones provide to project teams?
We'll answer these questions and more in this month's webinar on one of the hottest technology topics in the industry right now—drones. Join us to hear about the real drone program experiences from an industry expert and learn how implementing a similar program could impact your business.
 
SPEAKER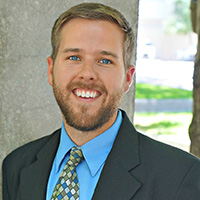 Grant Hagen
Virtual Design & Construction Manager
The Beck Group
Grant Hagen is a virtual design and construction manager at The Beck Group, an integrated architecture and construction company. Hagen leads technology implementation at Beck through research and development for Beck's unmanned aerial system (UAS or drones) initiative. Coming from construction field operations, Hagen acts as the filter for software/hardware research from the industry to Beck's project teams, including implementing UAS platforms to become more efficient, effective and safer in their operations. Leading this effort at an integrated company, Hagen has the opportunity to impact both industries of design and construction, where UAS have helped both disciplines revolutionize their workflows with this emerging technology.
SPONSORED BY: