Recreation and sports facility development continues to boost post-recession construction
While many areas of new construction are just now recovering from recession, the development of new sport and recreation facilities continues to steadily increase. Both indoor and outdoor facilities attribute the increase to the growth of youth and amateur sports complexes. Although overall growth has occurred nationwide, certain trends can be seen regionally.
In more weather-challenged climates such as the Midwest, Northeast, Mid-Atlantic and Northwest, the growth has mainly involved indoor facilities. Fairfield County, Connecticut, is a good example of this growth. According to an article in the Stamford Advocate, Fairfield County alone has four substantial indoor sports complexes—Sono Fieldhouse in Norwalk, Chelsea Piers in Stamford, Insports in Trumbull and the Danbury Sports Dome in Danbury.
Moderate and warm-weather climates such as the West Coast and throughout the South have seen the development of more large-scale outdoor sports complexes. These include traditional ball fields, such as long fields for football, soccer, lacrosse and field hockey, as well as diamonds for baseball and softball. However, there is also a rise in the expansion of non-traditional venues, such as the new cycling complex in Rock Hill, South Carolina, that features a velodrome, BMX track and mountain bike park, and The HUB Recreation Center in Marion, Illinois, that includes a recreation pool with a waterslide, lazy river, basketball, volleyball, exercise area, vortex and wading area.
Eric Sullivan, partner and chief revenue officer at the Sports Facilities Advisory (SFA), which specializes in the planning, development and management of new indoor and outdoor sports complexes, attributed growth in the construction industry to these venues' ability to make both a social and economic impact in a region. When appropriately sited in an area with adequate lodging, dining, shopping and entertainment, sports complexes can generate millions of dollars annually by attracting events such as tournaments and camps to a specific region. This large financial impact creates development projects for municipalities, institutions and the private sector to support.
To achieve these levels of impact in a region, many municipalities are turning to public-private partnerships or (P3) funding opportunities. Communities bring value to projects in terms of land, funding, tax incentives and programming. The private sector is working with municipalities to provide additional funding and outsourced management. Excellent examples of this public-private collaboration include the newly opened Rocky Top Sports World in Gatlinburg, Tennessee, and South Carolina's Myrtle Beach Sports Center. Both projects had local support for land and funding and are working with private management to create a world-class sports destination. These types of tournament-style facilities fall within the sports tourism industry, which has a 2018 projected contribution of $600 billion.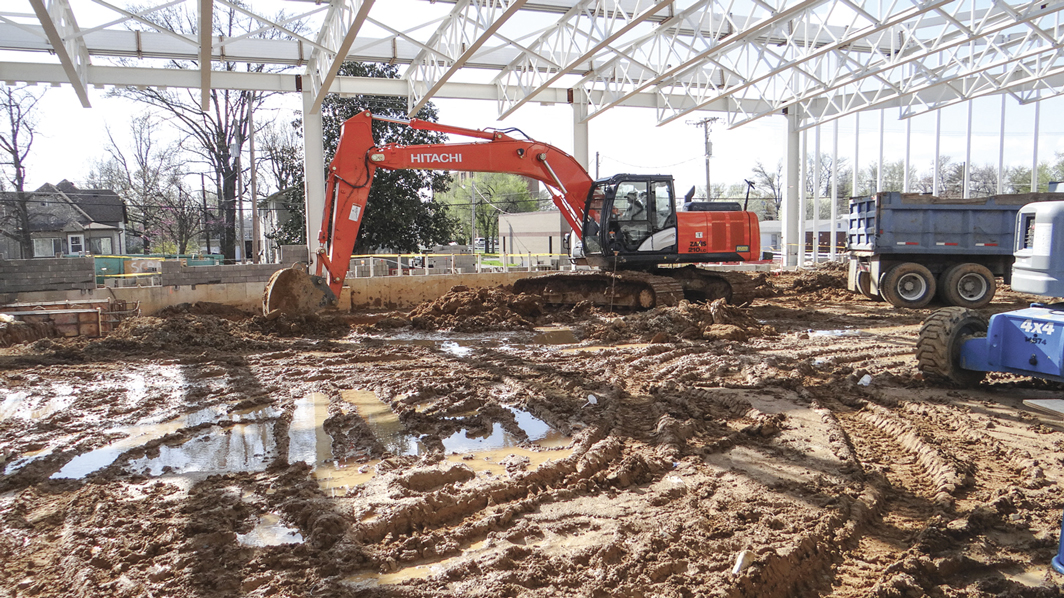 The HUB Recreation Center was designed to be an expansive 64,000-square-foot building with two floors. The $16 million facility opened in January.
Institutional sports facility developments are another growing sector. This includes educational systems, faith-based groups and nonprofit organizations. At the high school, college and university levels of education, schools are recognizing the need to develop sporting and recreation amenities that keep them competitive in attracting and retaining students. At the younger elementary and middle school levels, schools are recognizing the need to create program areas that help fight childhood obesity and help promote healthy and active lifestyles.
At the nonprofit level, facilities like The Salvation Army's Kroc Corps Community Centers being built around the country have a mission to improve quality of life in underprivileged areas and break down boundaries of social inequality.
Athletic clubs are also creating facilities to meet their own usage demand as participation in team sports continues to steadily rise.
With such a diverse cross section of collaboration and interest in developing sport and recreation facilities, there is no question these types of complexes will continue to help promote new construction across the country. A sports build could benefit your company.