Curb litigation claims in apartment and condominium projects.
Imagine that you and your firm's senior management have all but forgotten the series of nightmares involved in building the hypothetical Riverrun, the first high-rise condominium built downtown. The project, which was completed six years ago, was a virtual encyclopedia of what can go wrong during construction—unexpected soil and groundwater conditions, the bankruptcies of two major subcontractors, and struggles in executing a design advertised as cutting-edge. Months passed before anyone on the team could sleep through the night.
Then the sheriff's deputy hands you a legal complaint that is like a punch in the gut. A class of condo owners and tenants, along with the owners' association, has filed suit just one day before the repose deadline you marked on your calendar years ago. As you read allegation after allegation of pervasive leaks, toxic mold, structural deficiencies and much more, a sinking feeling begins to take hold that construction may have been a walk in the park compared with litigation.
Your first call is to your general counsel. She is as shaken as you are—the company has bids out for Riverrun II, a larger and more intricate condominium project. What can you do to avoid another legal avalanche if you land Riverrun II?
The Particular Risks of Multifamily Construction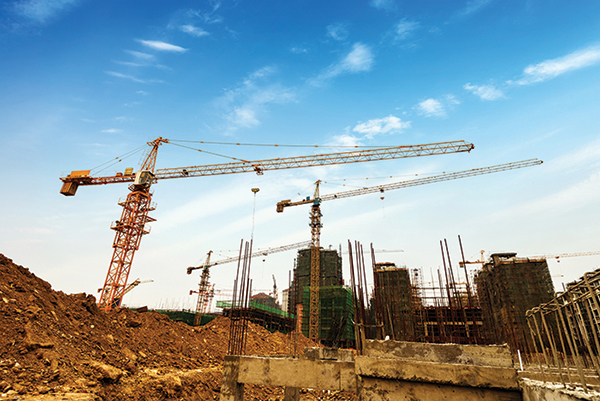 The claims risks of multifamily design projects reflect what amounts to a separate layer of risk factors affecting condominium and, to some extent, apartment projects. These projects are subject to all the claims risks associated with any commercial project: delays, cost overruns, design error, workmanship defects and the rest.
The layer of risk factors characteristic of multifamily projects is implicit in multifamily: These projects will be home to dozens—often hundreds—of people, each with an interest in protecting his or her health, investment and quiet enjoyment. Owners' association boards, which often include the most engaged and vocal community members, are obliged to act in the best interest of all owners. Where the choice is between opting to sue over suspected construction issues and letting claims lapse, boards—no doubt mindful that they too can be sued by their members—often opt for action over inaction. Add to these factors the large number of lawyers in the business of identifying and marketing themselves to prospective plaintiffs—many of which are multifamily owners and tenants—and it may be the rare project that is not a litigation incubator. The filing date on the Riverrun project was no coincidence. Condominium owners and associations, often prompted by outreach from plaintiffs' counsel who have researched claims deadlines based on project completion dates, often file suit just before statutes of limitation or repose would kick in.
Taken together, these factors are a recipe for claims by or on behalf of the class allegedly harmed by design or construction issues: owners and residents, including owners' family members and tenants. A class approach appeals to claimants because it distributes legal costs across the class, tends to reduce the demands of litigation on class members (other than the lead plaintiffs or class representatives) and promotes early and substantial settlement based on the defense costs and adverse outcome risk imposed on the defendants.
Arbitration vs. Litigation
Opinions vary widely on whether arbitration is better than litigation. Opinions vary little on whether requiring multifamily owners and associations to arbitrate separately, rather than permitting owners and associations to join in multi-plaintiff and even class litigation, is better from the defendants' perspective: It is.
Notice and Arbitration Provisions That Benefit the Construction Team
Multifamily developers, designers and builders should consider contractual arbitration provisions, including class action waivers and contractual notice provisions crafted to filter claims and to permit prospective defendants to resolve any legitimate issue prior to arbitration.
Class Action Waivers
Federal courts and most state courts have long favored arbitrations by enforcing contract provisions requiring arbitration—and, in effect, prohibiting litigation—of disputes involving parties to the contract. A series of recent U.S. Supreme Court and lower court decisions have made clear that arbitration provisions may include class action waivers, language that requires parties to pursue their grievances in separate one-off arbitration proceedings rather than as a single proceeding on behalf of all parties allegedly sharing the same set of grievances. These decisions are clear that the one-off requirement will be enforced even when the costs of arbitration, weighed against the potential recovery, would discourage parties from pursuing their claims at all.
The following is sample language waiving any right to pursue class action claims: No claim or cause of action may be asserted as a class action or on behalf of a class in arbitration, and no person or entity shall have a right to institute or maintain claims in litigation as a class action or on behalf of a class if such claims fall within the scope of this arbitration provision.
Pre-Dispute Notice Provisions
The owner/developer, contractor and design team have a common interest in filtering out potentially serious issues (e.g. moisture intrusion) from cosmetic or otherwise minor issues in an opportunity to rectify issues before arbitration is permitted to begin. Contractors should consider the following guidelines for pre-dispute notice provisions.
The provisions must appear in each legal document involving the owner/developer and contractor as well as documents involving the purchase or lease of residential or retail space. The documents would include the general construction contract (or, in a multi-prime contractor situation, each contract between the owner/developer and prime contractor), any declaration of condominium (or similar document creating or governing common area and any owners' association), and purchase and sale agreements (both for condominium units and any sale to a would-be landlord). The agreements between the general contractor (or multi-prime contractors) and design team, on the one hand, and owner/developer on the other should obligate the owner/developer to incorporate these provisions into the condominium declaration and sales contracts with unit buyers.
The provisions should be drafted as clearly as possible. The ultimate burden of complying with the provisions will be on unit owners and tenants, both in their own right and as the directors of the association. Provisions