Use the online marketplace to maximize your selling and purchasing options
place between 2009 and 2011 led to a shortage of high-quality used construction equipment, but has also created a surge in online purchasing as buyers snap up equipment in good condition as it becomes available. Buyers and sellers in the online marketplace should be aware of this trend and remain watchful of their purchase timeframes when 
considering buying or selling their equipment online.
Tier 4 Watch
With the rising concern of Tier 4 emission standards on the radar of every equipment owner and manufacturer, the online marketplace is taking note of its effects on the used equipment available to buyers. According to IronPlanet's Jeter, "In the short term, Tier 4 may have an impact on used equipment prices until cost-effective de-tiering solutions become available, as well as an increased availability of ultra-low sulfur diesel (ULSD) fuel in the developing markets."
Downs of Proxibid expects there to be a window during which high-quality used equipment from highly regulated regions will be sold to buyers in regions where the regulations allow for "grandfathered" equipment. Eventually, emissions equipment will need to be retrofitted to meet emissions standards, but until then, Proxibid expects to see movement across regions and overseas. "Tier 4 could drive up sales in the used equipment market as buyers source high-quality used pieces rather than purchase new equipment," said Downs. Looking ahead, there may be challenges in selling used Tier 4 equipment. Not all countries require the same standards and use the same fuel, meaning equipment going to some countries may need to be retrofitted, which could slow the export of equipment.
Marketplace Predictions
According to IronPlanet, the online marketplace will continue to become more pervasive in how companies dispose of and manage their fleets. A key component of this will be IT and data analytics of managing fleets, understanding buyers, global pricing trends and seasonality.
Proxibid expects to see increases in sales as more buyers choose to purchase online. It also anticipates that some sellers who have resisted selling online will move to the Internet exclusively and forgo the live auction altogether to remain competitive in the industry.
The convenience of selling and purchasing online is unmatched by other equipment options throughout the industry. Traditional brick and mortar business models face tough competition against the efficiency that the online marketplaces offer buyers and sellers. When it comes to making a decision for the sale of items in your fleet or the purchase of used equipment, fleet managers should look for a marketplace vendor that offers the best options to meet your company's needs.
Remarket Before You Hit the Market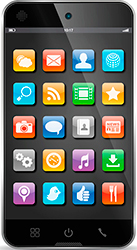 FLD's OnceOVR (Online Vehicle Remarketing) is a free electronic 
condition-reporting app available on iPhone and Android-compatible 
platforms that captures critical data value points in the field nationwide to gather more accurate, timely information about an asset's real-time condition. By 
knowing the worth of any vehicle instantly, you can make smarter remarketing decisions for your fleet. OnceOVR app provides fair-market-value assessments on vehicles anytime; vehicle condition assessments; drivers and vehicle maintenance monitoring; instant pre- and post-trip inspection reports; and vehicle marketing and brand tracking to ensure consistency across your fleet.
Visit fldinc.com for more information.
Pages